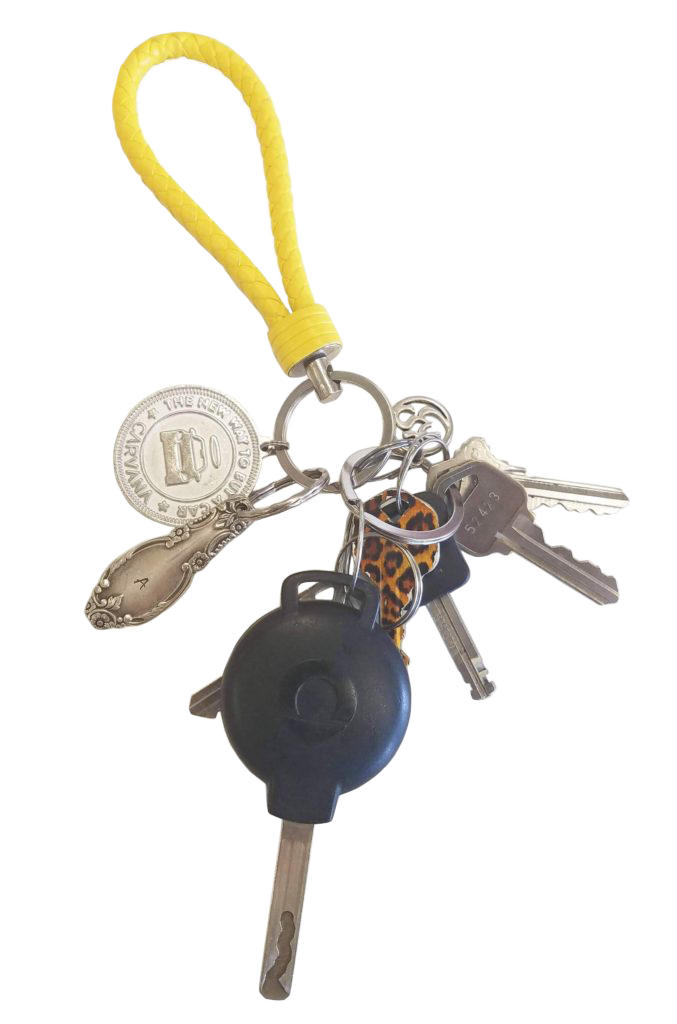 Charm Fobs
Engaging and Useful
Charm Fobs are the latest trend and fun, new way to organize your keys. The versatile loop is made of braided animal-friendly pleather and comes in multiple colors to match your brand. The pewter FOBS attached to the keyring are 22mm BIG CHARMS that feature your logo. How fun!
About Charm Fobs
Market Price $24-32
Charity Volume Price: 50-75% off depending on the package ordered
Colors to match your brand, symbolic pewter charms
Uses: Donor and recognition gifts, employee engagement, fundraising, membership incentives, gala and swag bag gifts.
See our video below to learn more about Charm FOBS!
Your supporters LOVE to spread the word about your cause by wearing your CHARM FOBS & telling YOUR story.
CHARM FOBS
Loop made of braided, animal-friendly pleather featuring a 22mm big charm. Multiple colors available to match your branding.
CHARMS
1) Create a CUSTOM LOGO CHARM
2) Do a COMBO PACKAGE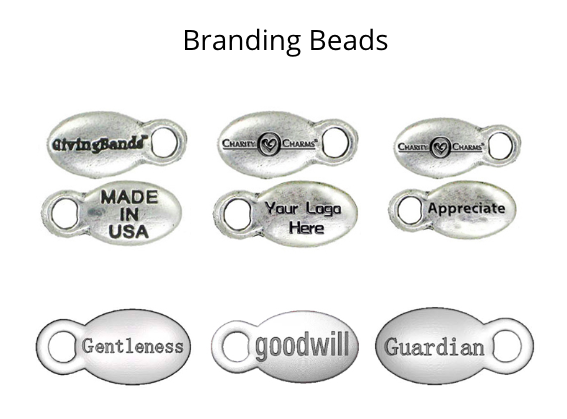 BRANDING BEAD OPTION
Add more impact with:
*The name of an event
* Commemorative year
* Sponsor Name
* Meaningful Word
* Your Name or logo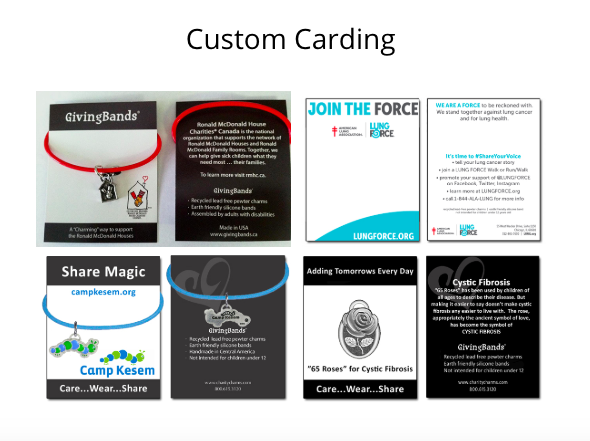 CUSTOM CARD OPTION
Our 3 x 4 cards are a way to carry your message further. They are often kept once the bracelet is taken off and used as a business card or reminder of YOU.
We have a standard template but they are fully customizable with your art.
Custom message cards are included on orders over 500 pieces