We are a private label, custom manufacturer. 
Each order we make is just for you.
Our specialty is CUSTOM LOGO charms, but we also carry a full line of the World's most popular symbols.
Charity Charms line of popular SYMBOLS and RIBBON charms can be used as:
– A NON CUSTOM alternative to a custom logo charm
– Part of a multi-charm campaign
– A less expensive, faster option than custom (no mold fees) 
Both pictured on GivingBands, but the charms can be used on any item.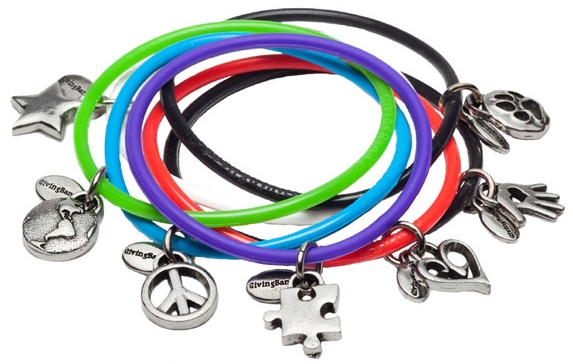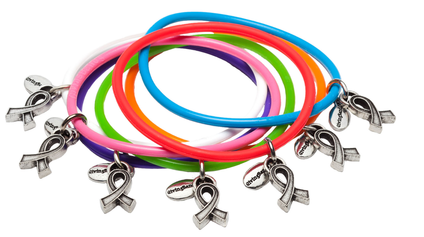 Most Styles of Symbol Charms can be customized on the back:

Or You can Add a CUSTOM Branding Bead like this: 
Branding Beads can be added with your Name, A Date, or a Significant WORD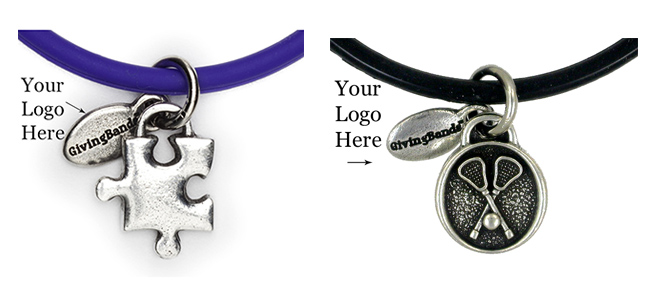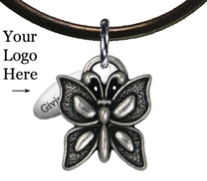 Experience the CharmStorm Sample Kit
Many of our clients find our sample kit to be a big benefit. (Especially when working with a team to create a program).This sampling of charms will allow you to see the quality, share the concept with your committee, and experience first-hand the power that a simple charm can have.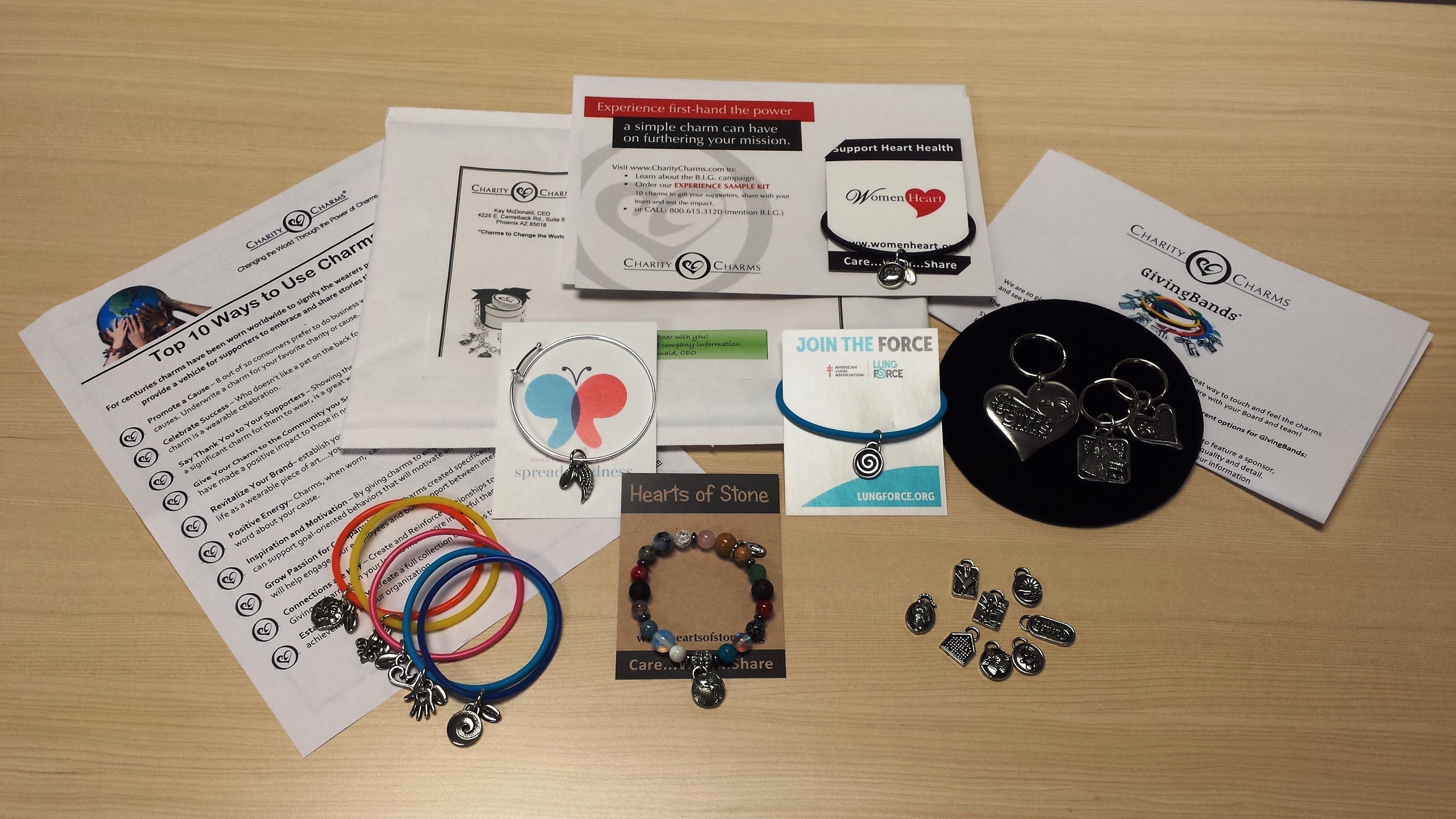 Order the sample kit!
CharmStorm: Brainstorm the ways charms can change the world with a sample kit.
Touch and feel the quality of our charms and see for yourself all the fun, customizable options we offer. Included in your kit are our best selling bracelets (GivingBands, Bangle Dangles, Charma Power) plus examples of symbol and custom charms. Plus: Line Sheets and Idea Sheets to help you in crafting your custom charm bracelet program.
RETAIL VALUE: $100+

For CUSTOM LOGO CHARMS information click photo: