An Animal Love Story: SPCA International
All animals deserve to live their lives without cruelty and suffering. SPCA International works to advance the safety and well-being of animals around the world. All animals deserve to be shown love, kindness, respect, and compassion. This is the the SPCA International chose to raise awareness for their mission, values, and organization utilizing custom Charity Charms. This is how SPCA International's animal charity bracelets and charms came to life.
Signature Animal Charity Bracelets & Charms
When the executive director of SPCA International connected with Charity Charms' founder on LinkedIn, it was a match made in heaven. Our teams worked together to figure out how to meet their needs. Through the creative alliance we brought to life signature products that would define their brand and engage their supporters.
SPCA International chose 3 styles for a variety of audiences. They loved our signature paw charm and chose to customize the back with their logo on two of the items (A dog collar charm and a CharmFob). For their 3rd item, they chose unisex Caring Cords. With the Caring Cords they turned their adorable dog and cat logo into it's own mini charm. Careful consideration of their brand colors, black and red, was taken with product design and the custom message card that accompanies every product.
"We will be giving them to our shelter partners all over the country when we do shelter trips as a token of our appreciation for doing amazing work to help stray animals in tough conditions worldwide. We will also be using them for our fundraisers coming up in the near future for people to purchase as a donation towards the organization. Thanks so much for working with us in such an efficient and productive way. "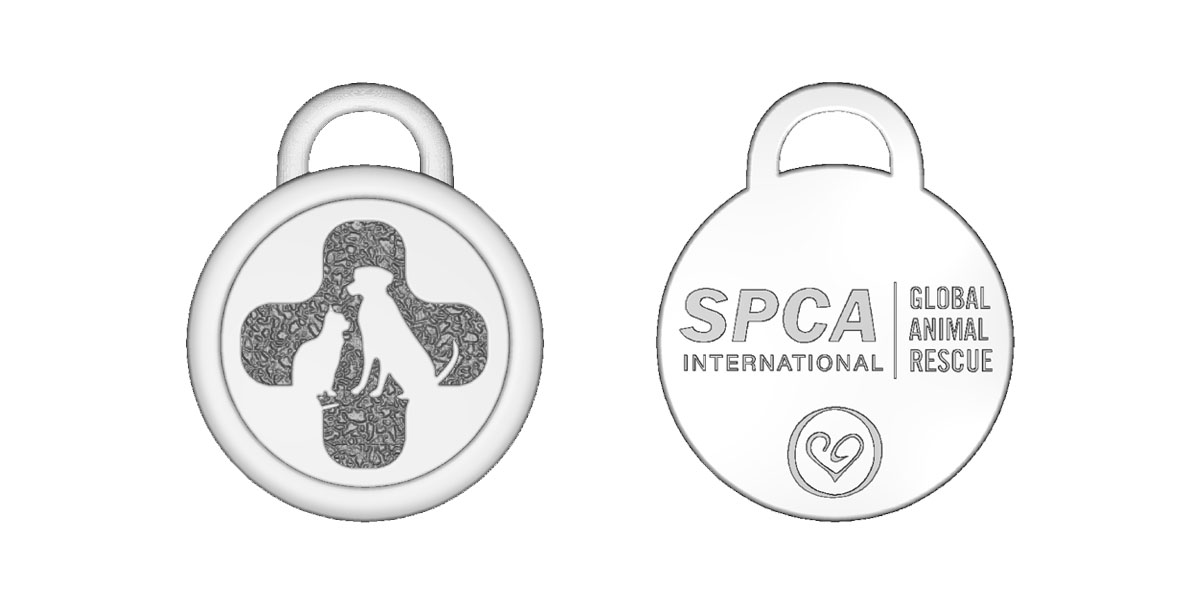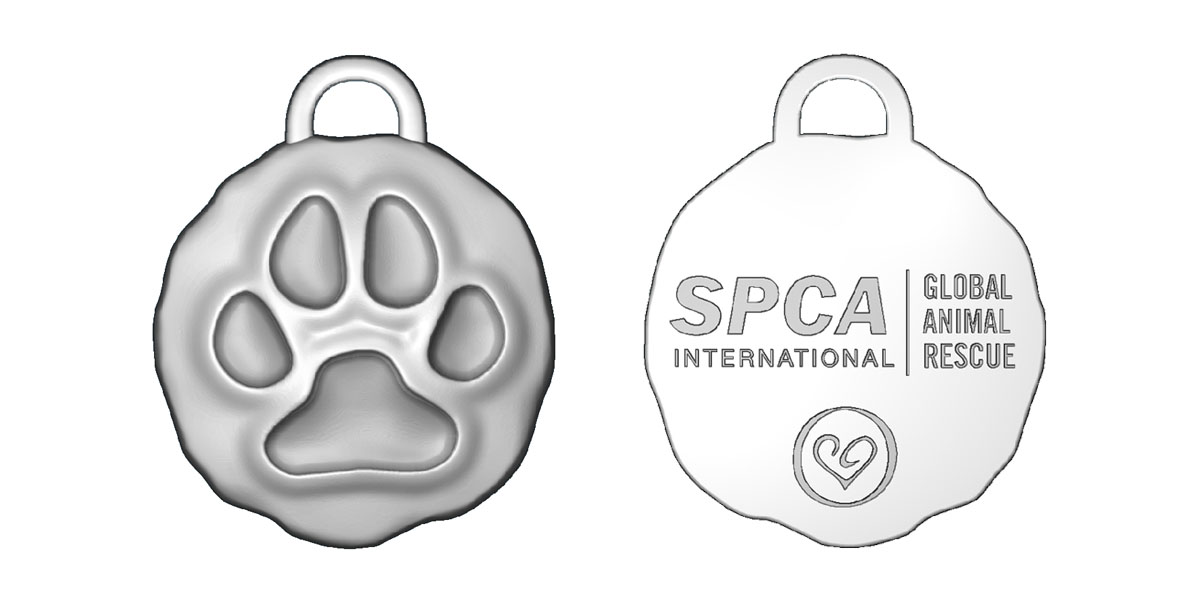 About SPCA International
SPCA has a long history of helping animals. The very first SPCA was established in England to prevent abuse of carriage horses used for transportation long before the days of cars. They worked hard to pass laws across the industry and eventually expanded to include protection of dogs and other animals. SPCAs began popping up across the world and the SPCA International began in 2006.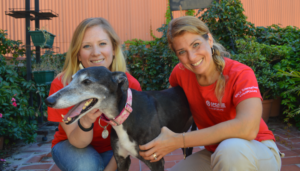 From left: Executive Director Meredith Ayan and Program Manager Lori Kalef with a rescued Spanish Greyhound via SPCA International
Many of the world's SPCAs and humane societies aren't affiliated with each other as one may think. SPCA International works to build a worldwide network of these organizations including independent animal groups in order to promote the safety of animals. They support and help grow shelters across the world for animals big and small. They also provide programs that help service members get important pet care they need. Additionally, SPCA International has education initiatives that assist animal guardians.
Learn more about SPCA International
A Gift That Keeps On Giving
We can all agree animals across the world deserve humane treatment and love. This is why SPCA International and their work is so important. Utilizing a combination of charms and products helps them reach a wide audience of animal lovers and show their deep appreciation for their support. Bringing their cause to life in a new way enables supporters to showcase their passion and love for animals in a special way they can share with others.
As you begin to plan for 2020, let us help you!