Founder, Kay McDonald Shares Our Story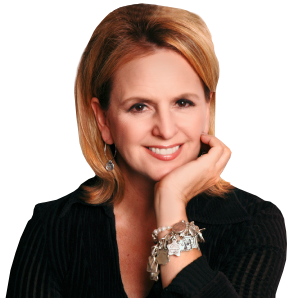 Kay McDonald, Founder of Charity Charms
Charms have the power to tell a story, connect people in a meaningful way, and build a legacy of love.  Charity Charms founder, Kay McDonald's love for charms began as a child.  Kay was enamored with her grandmother's charm bracelet, adorned with small treasures each holding special significance that embodied the stories of her life.  Today, Kay wears her grandmother's charm bracelet as a connection to the past and a reminder of the future of charms.
Promoting social good and conscious living is at the forefront for today's consumers and donors.  Charity Charms was born in 2004 out of this shared vision for a better world.  Our mission is to empower charities and their supporters to wear beautiful and symbolic pieces that bring their important work to life.  Since 2004, Charity Charms has created over 500 custom charm programs for charities, schools, businesses, teams, and foundations.  Charity Charms is helping these organizations tell their story and connect people through the power of charms.
Charity Charms wants to help you tell your story!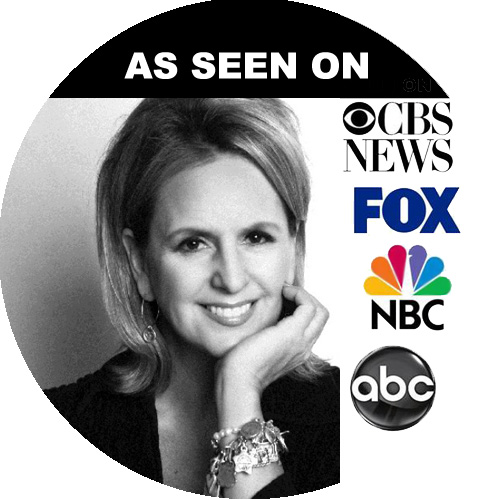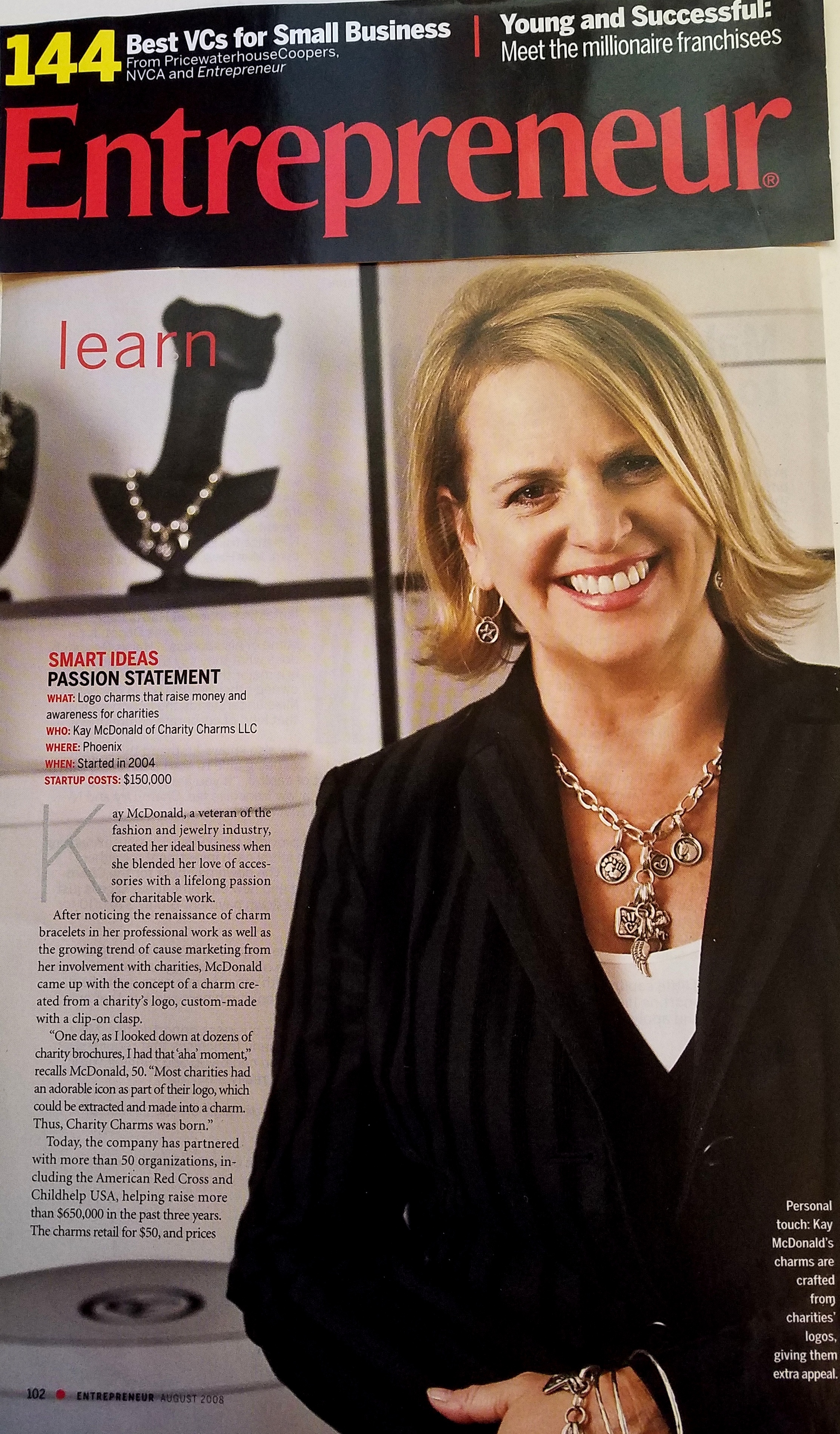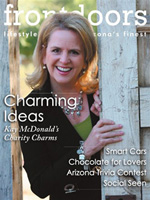 About the Founder
Kay McDonald is a world traveler and social entrepreneur with over thirty years of experience in the retail and fashion industries.  She founded Charity Charms in 2004 as a vehicle for non-profit organizations to creatively fundraise and engage with the community, and to meet the growing demand for socially conscious brands.  Kay believes, "We all have gifts and talents.  It's our responsibility to share them with the world.  My entrepreneurial spirit, passion for social good, and retail expertise are the ideal blend for bringing Charity Charms to the market and helping non-profit organizations realize their dreams."
Charity Charms has been featured in Entrepreneur magazine and Kay was named one of the top 12 Businesswomen in Phoenix by the Business Journal.  She is currently authoring her first book and also offers Cause Marketing and Product Development consulting.  Prior to founding Charity Charms, Kay co-owned Regalia, a fashion accessory business for over 18 years.  Regalia hosted charity events donating 10% of the proceeds to charity.  Before launching her own businesses, Kay led a successful corporate retail career as a Retail Buyer for May Company, VP of Merchandising for Star of India, and Production Coordinator for a clothing firm in NYC's garment district. She holds an Associates degree in Fashion Merchandising from the Fashion Institute of Technology (FIT) and a Bachelor of Science degree in Communications and Marketing from Arizona State University.
Connect with Kay on LinkedIn.
"The Happily Ever After League (HEAL) has loved the revenue stream from our partnership with Charity Charms for about a decade. We also love how it unifies our support base and gives a sense of belonging to our cause. 
Most importantly, having the Giving Bands as a gift to give new moms starting their cancer journey is such a bright spot for us!"
Lauren Daniels
Product Information
Our unique concept turns charity logos into wearable charms which provide organizations with a beautiful and "Charming " way to spread awareness, engage their communities, and raise funds. The charms are impactful, and people actually want to wear them and talk about them. It's all about Thank you, Giving, and Telling the Story
The Charity Charms concept began in 2004 and has grown into an international movement of collaboration, giving, and awareness.
From individuals making charm bracelets to large jewelry companies like Pandora, all are embracing a "GIVE BACK" and AWARENESS component….to support important causes.
Charity Charms could almost be thought of as a name like "kleenex"(although we have the registered trademark), and we applaud all who have joined us in this movement.
PRODUCT INFO
Our unique concept takes the ICON in your logo (the cute part) and turns it into a beautiful 3D wearable piece of art. We also have a full gallery of popular symbols (paws, hearts, puzzle pieces, etc) than can be customized and/or teamed with your custom charm.
The charms we create have the quality and styling comparable to popular consumer styles carried by retailers such as Tiffany, Pandora, Alex and Ani, Elisa Ilana, and Altruette.
Our C to C (Charm to Client) business model provides a direct way for our clients to create custom charm programs that they can use for gifts, retail, fundraising and more. We provide bulk discounts to our clients at over 50% off retail market value. We do not do retail.
The charms are created from recycled earth friendly sterling silver or pewter
Are MADE in the USA and El Salvador
Charm assembly provides income to nonprofits for the disabled, and families in need
The Power of Charms
We believe that Charms are one of the world's most important and powerful ways to tell stories. Charms have been embraced for centuries by all cultures, ages, and genders…..as a wearable item that speaks. They are a tangible way to display passion for a cause or interest, to signify an achievement or a milestone, and to celebrate and commemorate important events. (Also called amulets, tokens, talismans, symbols, pendants, and medals….all have significance to the wearer.)
Charms serve as the ultimate WORD of MOUTH vehicle. They start conversations, build brands, engage supporters, commemorate events, and spread awareness. It is not what the charms ARE, (even though they are great looking and fun to wear), it is what they DO.
Your charms will engage your community. When your community proudly wears your logo charms they talk about YOU….they spread the word. And WORD of mouth is stronger now than ever with Facebook, Snapchat, Instagram….and yes, just plain old fashioned one to one human interaction.
Our Vision and Our Mission
OUR VISION
Charity Charms is committed to providing CA– USE minded clients with an impactful, wearable vehicle to build support for their brand or initiative. Our supreme vision, " A Charm on Every Arm" makes charms a universal symbol of compassion and action for important causes and programs worldwide.
OUR MISSION
To remain and grow as the premier charm resource for engaged organizations seeking meaningful, quality charms to share their story, reinforce their brand, and spread awareness.
OUR GROWTH
Since our inception we have been blessed to work with hundreds of charities, schools and businesses all over the world, creating custom, meaningful charm programs.
Over 1 million charms are now being worn on wrists everywhere…and we have just begun.
There are 1,800,000 charities in the USA alone. Each one is vying for attention, funds, and engaged supporters. We hope to help them all by creating a custom charm to tell their story.
Our Giving
Charity Charms is not a non profit .. We are a for-profit company with giving at our core.
We believe in transparency. We believe in making a difference. We believe in helping important causes, by providing a vehicle that they can use as THEY determine.
We create a meaningful product that charities can use and keep 100% of the profits, while controlling their campaign and message.
By offering our clients direct pricing (up to 75% off Retail value), organizations can fundraise with a significant returns.
Our Charity Angel program provides a way for Corporations, Individuals, and Foundations to underwrite Charm programs for their favorite cause. A $5000 donation can see exponential growth up to $30,000.program.
As a company we donate in kind to organizations we work with through our Matching Gift program, and other campaigns throughout the year.
CA– USE MARKETING
Charity Charms programs are often underwritten by Corporations. This program called the "Charity Angel" program provides a platform which helps them fulfill their Corporate Social Responsibility and provides a Cause Marketing Platform for the charities and causes they support.
HOW WE SHARE
We share through social media (Facebook, Twitter, LinkedIn,and Pinterest) to feature stories about our cause collaborations and the organizations we serve. Story telling is what results from wearing Charity Charms, and we work with our clients to help them spread the word.
COMMUNITIES WE SERVE
The community we serve is the world. We have worked with organizations in the USA, Canada, Dubai, Australia, New Zealand, and just recently Uganda. In addition to working directly with charities, we engage businesses to support charities by underwriting the charms so there is no cost to the charity. Both entities benefit from exposure and the nonprofit can GIVE away the charms to thank donors, volunteers, and supporters and/or use for fundraising through small donation drives.
Our Guarantee
Charity Charms is committed to providing excellent products and services to all of our clients. We provide a 100% satisfaction guarantee on all of the custom orders we produce.