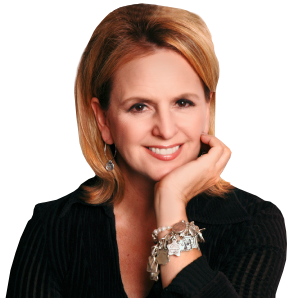 Kay McDonald, Founder of Charity Charms
Founder, Kay McDonald Shares Our Story:
Charms have the power to tell a story, connect people in a meaningful way, and build a legacy of love.  Charity Charms founder, Kay McDonald's love for charms began as a child.  Kay was enamored with her grandmother's charm bracelet, adorned with small treasures each holding special significance that embodied the stories of her life.  Today, Kay wears her grandmother's charm bracelet as a connection to the past and a reminder of the future of charms.
Promoting social good and conscious living is at the forefront for today's consumers and donors.  Charity Charms was born in 2004 out of this shared vision for a better world.  Our mission is to empower charities and their supporters to wear beautiful and symbolic pieces that bring their important work to life.  Since 2004, Charity Charms has created over 500 custom charm programs for charities, schools, businesses, teams, and foundations.  Charity Charms is helping these organizations tell their story and connect people through the power of charms.
Charity Charms wants to help you tell your story!
About the Founder
Kay McDonald is a world traveler and social entrepreneur with over thirty years of experience in the retail and fashion industries.  She founded Charity Charms in 2004 as a vehicle for non-profit organizations to creatively fundraise and engage with the community, and to meet the growing demand for socially conscious brands.  Kay believes, "We all have gifts and talents.  It's our responsibility to share them with the world.  My entrepreneurial spirit, passion for social good, and retail expertise are the ideal blend for bringing Charity Charms to the market and helping non-profit organizations realize their dreams."
Charity Charms has been featured in Entrepreneur magazine and Kay was named one of the top 12 Businesswomen in Phoenix by the Business Journal.  She is currently authoring her first book and also offers Cause Marketing and Product Development consulting.  Prior to founding Charity Charms, Kay co-owned Regalia, a fashion accessory business for over 18 years.  Regalia hosted charity events donating 10% of the proceeds to charity.  Before launching her own businesses, Kay led a successful corporate retail career as a Retail Buyer for May Company, VP of Merchandising for Star of India, and Production Coordinator for a clothing firm in NYC's garment district. She holds an Associates degree in Fashion Merchandising from the Fashion Institute of Technology (FIT) and a Bachelor of Science degree in Communications and Marketing from Arizona State University.
Connect with Kay on LinkedIn.