Fundraising Ideas: 11 Unique Trends for the New Year
Fundraising is vital to many organizations, but have you exhausted all of the old ideas? This guest blog features many new, unique 2020 fundraising ideas to inspire you and your team!
---
Time after time, organizations fall in a rut of hosting the same fundraisers, expecting the same (if not better) results each time. Sure, donors look forward to recurring events as they form a routine of support. But, little do these organizations realize that supporters continually need to be re-engaged and expect fresh ideas in addition to your annual events. 
Now that we've rung in the New Year, there's no better time to rethink and revamp your fundraising plan with new 2020 fundraising ideas! In fact, add it to your list of New Year's resolutions, so you'll be sure to make your dreams a reality.
Kick off this year and avoid supporter burnout by employing new, unique 2020 fundraising ideas in your strategy. For some inspiration, explore the following:
Athletic Fundraising Ideas

Product Fundraising Ideas

Quick and Easy Fundraising Ideas
Regardless of your cause, any of these 2020 fundraising ideas can work for your organization. All you'll need to do is adjust them to suit your audience. This way, you'll grow support and raise some extra dollars with ease. If you're ready to re-engage your supporters, let's dive in!

Everyone loves some fresh air and exercise. However, it's often hard to find the time to stretch your legs after a long week at work or school. Sometimes supporters need a gentle push to get started. Regular exercise promotes a healthy lifestyle, lowers the risk of diseases, and may even extend your life!
Even if your cause isn't health-based, supporters will appreciate stretching and socializing. Get the endorphins flowing by hosting an athletic event for the whole community!
Running Shoe Drive Fundraiser
A running shoe drive fundraiser is a natural addition to any athletic event.
Host it as a standalone event or coordinate it with any athletic event you host. Most people's closets are littered with running shoes they no longer want or wear. Encourage supporters to clear up some much-needed space and give those sneakers a new purpose! Here's how this cost-effective fundraiser works:
Partner with a fundraising coordinator.

Collect gently worn, used and new running shoes from supporters.

Ship your bag to the fundraising coordinator.

Once the athletic shoes are processed, receive a check!
Before kicking off your efforts, review this essential guide for donating running shoes by Sneakers4Funds.
Community Field Day
Bring the community together for some friendly competition with a classic field day.
This idea is perfect for sports teams but can be used for any cause. Feature an array of challenges and games such as:
Lawn Bowling

Tug of War

Sack Race
Don't be afraid to get creative with the challenges. Also, consider offering prizes to top competitors (like customized charms or merchandise). This way, you'll entice more people to participate. 
To raise funds, charge an entry fee or charge a fee to participate in each challenge. Save an extra dollar by using available equipment or ask local sporting goods stores for in-kind donations. You can even encourage local businesses to sponsor the event. Don't forget about selling refreshments to parched participants. 
This also serves as an excellent opportunity for a running shoe drive fundraiser. You can wave part of the entry fee in exchange for a pair of gently worn, used or new running shoes. Advertise this in advance, so participants know to bring an extra pair of sneakers instead of being left shoeless.
Themed 5K
Put a twist on the classic 5K fundraiser by giving it a theme.
Choose a theme that targets your community's values. Alternatively, you can simply aim to promote togetherness within the community by offering a family-friendly theme that everyone will enjoy. Take your run to the next level with these unique ideas:
Mud run with challenging obstacles

Color run with vibrant, eco-friendly chalk and paint

Paw run where participants bring their furry friends
Your options for raising money with a themed 5K seem endless. For instance, you can charge an entry fee. Alternatively, runners can line up sponsorships, whether that's with family, friends, or local businesses. Plus, this is yet another great opportunity for a running shoe drive fundraiser. Don't forget about selling refreshments as well as event t-shirts and customized charms to commemorate the race!
If it's a success, turn it into an annual event. Supporters will come to look forward to participating each year. Evolve your event using relevant themes and race swag. Then, watch as participation grows year after year. For more engaging theme ideas, visit this list.
10,000 Steps Challenge
Get your supporters up and moving with a daily steps challenge.
For many adults (and some kids too), getting in the recommended daily number of steps can be difficult. Encourage supporters to get up from their desks with this fun, healthy challenge.
Set up a time frame, such as 4 weeks. Then, have participants encourage family and friends to sponsor their efforts, similar to how they would for a race. Have participants use pedometer apps or their smartwatches to keep track of their steps.
It's important to note that maintaining momentum and enthusiasm gets difficult as time passes. Because of this, you'll want to actively motivate fundraisers with social media updates highlighting top participants as well as actionable tips. Staying healthy doesn't have to involve long hours in the gym. It all starts with getting up and moving at least 10,000 steps a day!

Product fundraising is a great way to spread the word about your cause. Not only will you see a boost in funds and exposure, but supporters will also enjoy repping their favorite organization (that's you!).
Whether you sell products or use them as an incentive for participating in a fundraiser, they're sure to generate some extra funds for your organization. Let's take a look at some of the top fundraising products.
Customized Charms
Offer a different take on branding with customized charms.
Like any product you offer, your personalized charms should feature your logo or some other symbol that represents your organization. You can even use it to commemorate a particular event. Then, use them in the following ways to generate income:
Donor and volunteer gifts

Crowdfunding rewards

Gala gifts
When working with a dedicated provider, make sure they'll work with you to make your image come to life. Consider every part of the product, including the packaging. This way, the product will fully embody your cause.
Branded Ornaments
Even though the holidays have wrapped up, it's never too early to start planning for next year! 
From sports teams to churches to local nonprofits, ornaments are perfect for any cause. The central focus of your ornament should be your logo. Make sure to brand every last detail down to the ribbon, which should be in your organization's colors. Aside from a sale, ornaments can be used to:
Thank donors for their generous contributions

Commemorate volunteers' hard work

Incentivize participation in an event
For the best results, partner with a dedicated provider that offers customizable ornaments. This way, you'll be sure to receive a quality product that's sure to please buyers.
Wearable Merchandise
Encourage supporters to represent your organization every day with wearable merchandise.
People use their fashion choices to reflect their values. That's why custom apparel is particularly powerful in engaging supporters. Allow donors to outwardly express their support as part of their daily style, reinforcing their values. Every time they wear your customized clothes or jewelry, your organization will be front of mind for them.
Choose a low-cost (but quality) vendor, and get to work. With any merchandise you create, feature your organization's logos and colors. Don't clutter it up, though. Instead, use large fonts and sleek, simple designs. Then, sell them at your events and on your online store.
From customized jewelry to hats to t-shirts, the possibilities are endless! All you have to do is get creative. Then when your supporters rep your merchandise in public, it may spark a conversation about your cause with others.

If you're strapped for cash but short on time, no worries. With the right fundraising idea, you'll generate funds in no time. 
There are several quick fundraising opportunities that still fully engage supporters. It's just a matter of finding the best idea for your community. Put the fun back in fundraising with these ideas the whole family will enjoy!
Matching Gift Drive
Your organization may be leaving money on the table without even realizing it!
Corporate philanthropy—specifically matching gifts—represents a major revenue opportunity for eligible organizations. When a company offers this type of program, they're offering to match their employees' donations to qualified nonprofits. In other words, you could potentially double your profits. Here's how matching gifts work:
A donor makes a contribution to your nonprofit.

They determine the donation's eligibility based on their employer's matching gift requirements.

If eligible, they submit the appropriate form to their employer.

The company confirms the donation with your nonprofit and sends you the match.
That's it! Host a dedicated drive where you educate staff and donors and pinpoint match opportunities. Eligible donors can increase their contributions without reaching back into their own pockets. Not only does this increase your funds, but it also serves as an effective donor retention method. This unique fundraising approach enables donors to grow their impact and feel substantially more vital to your cause!
Peer-to-Peer Fundraising
Encourage supporters to take a hands-on approach by raising funds on your behalf.
In a peer-to-peer campaign, volunteers create customized pages that they share with their personal networks online. Design your pages with custom branding, such as your organization's colors and logos. Then, take it to the next level by employing gamification, such as fundraising thermometers and leaderboards showing top fundraisers.
For the best results, encourage supporters to tell a personal story of why your cause is so important to them. You'll need to set a time frame as well as an aspirational (yet achievable) fundraising goal. That way, your supporters will know how much they need to raise and how long they have to do so.
Dive deeper into this fundraising idea with Donately's advice on running a peer-to-peer campaign.
Car Smashing Fundraiser
Release some energy and generate revenue with a car smashing fundraiser.
All you need is a smashable car, safety equipment, destruction tools (like metal bats and sledgehammers), and (of course) some young adults with pent-up energy. Ask a local junkyard to donate a car that's on its last leg. Then, have a local mechanic drain it of any fluids and remove hazardous materials. 
You can charge per minute of mayhem or per swing. Also, consider lining up sponsors. Put them on promotional materials and, if possible, put decals with their logos on the car.
For an event like this, you'll also need to employ the help of online waivers. Choose a safe location and get permission from authorities well in advance, too. Otherwise, you may be facing liability issues.
Don't bore your supporters with the same fundraisers over and over. Engage them with one of the unique ideas above! 
Hopefully, one of these 2020 fundraising ideas sparked the inspiration for your next fundraiser. Regardless of your cause, there's sure to be one that'll appeal to your supporters. Start the year right by growing support and boosting funds with fresh, innovative 2020 fundraising ideas.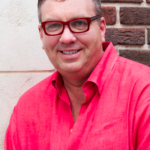 Author: Wayne Elsey
Wayne Elsey is the founder and CEO of Elsey Enterprises (EE) and a member of the Forbes Business Development Council. Among his various independent brands, he is also the founder and CEO of Sneakers4Funds, which is a social enterprise that helps schools, churches, nonprofits, individuals and other organizations raise funds while helping to support micro-enterprise (small business) opportunities in developing nations.
Are you ready to take on custom charms as one of your 2020 fundraising ideas? Book an idea session with Charity Charms to plan your cause jewelry strategy.