Giving Tuesday–Only 6 Months Away! Start Planning Now!
Giving Tuesday is coming! We LOVE this special day created a national day of giving. 2015 will be the 4th year of this national push to engage our communities to give. Special right? It's only 6 months away so start your Giving Tuesday planning now.
How to Get Involved in Giving Tuesday
If you're not currently involved in Giving Tuesday, you are missing the boat.
There are currently so many platforms to use and momentum to gain you could be missing a valuable opportunity
.
Giving Tuesday allows you to rally all your supporters in the first place. Whether from volunteers to corporate donors each are
equally
important. Giving Tuesday allows them all to give in a way that has meaning to them. For example, it can be service through volunteer hours or using a
GivingBands program .
As a matter of fact, our GivingBands help you raise money and thank donors on this special day.
Whatever you choose, it's important it is the best way to promote your cause and increase giving. Charity Charms has been a sponsor of Giving Tuesday since the very start.
In addition
, we support you and your cause. We want your organization to have a giant impact this year. But, it's coming up sooner than you think. It's time to start your Giving Tuesday planning now.
Start Your Giving Tuesday Planning
Here is the skinny straight from
Giving Tuesday headquarters
on what you can do to plan 6 months out.
Now that you finally know what your initiative is going to be, it's time to start your Giving Tuesday planning
. If you are looking to use
GivingBands
to brand your cause,
we are the source
. We made it easy to check out our GivingBands. To
purchase
a sample kit,
click here.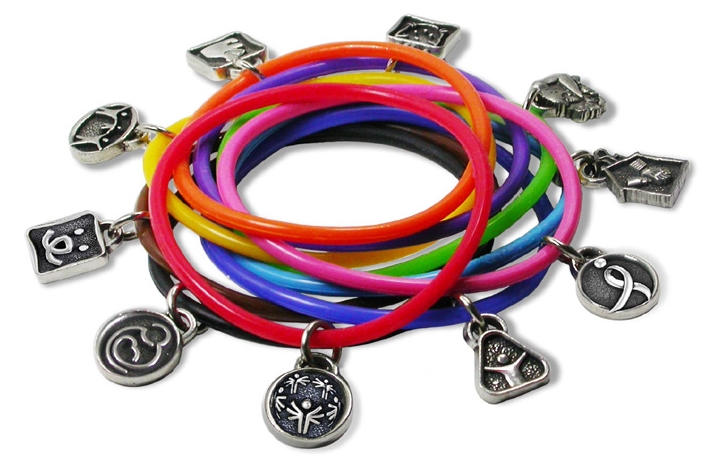 Increase awareness and donations by harnessing the power of charms!