Celebrating & Honoring the Phoenix Alumnae Panhellenic
Reaching a centennial is an accomplishment that should be celebrated, and that is just what the Phoenix Alumnae Panhellenic recently did. Since 1920, the Phoenix Alumnae Panhellenic has served as the Phoenix umbrella organization for the National Panhellenic Conference. They recently hosted a virtual event honoring 23 amazing women and we were thrilled to create their commemorative bracelets.
Beautiful Charm Bracelets Honoring 23 Women of Impact and 200 Virtual Attendees
Being named a Woman of Impact is surely an honor, and we knew the gift they receive should be something beautiful. The key to creating a token of appreciation for your recipients want to receive and use is knowing your audience. Phoenix Alumnae Panhellenic members may vary by age, but their big hearts are the same. A bangle bracelet is a timeless choice that helps any woman feel special and they can be worn with a woman's existing jewelry to make a statement. This is why we knew Bangle Dangles were perfect.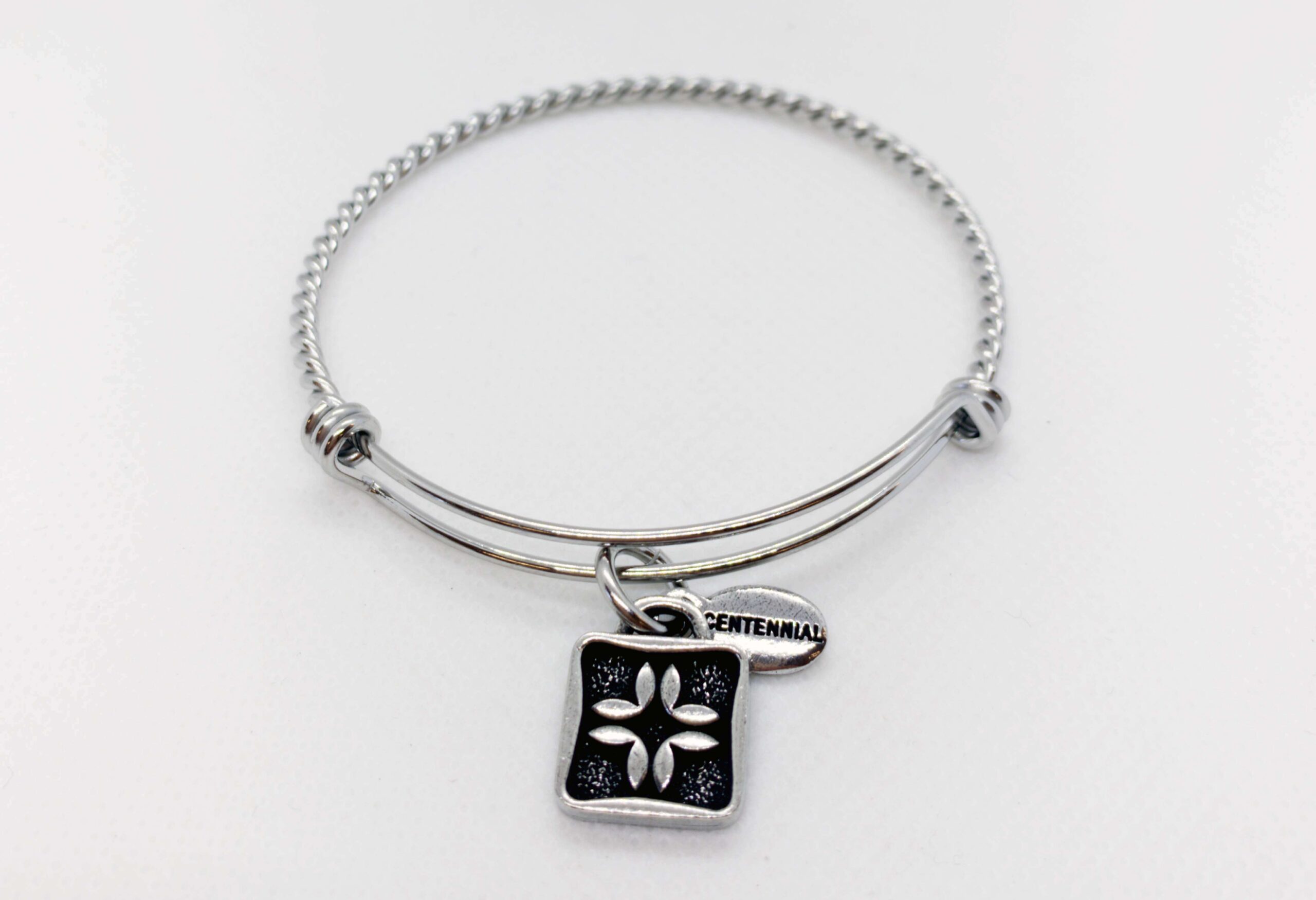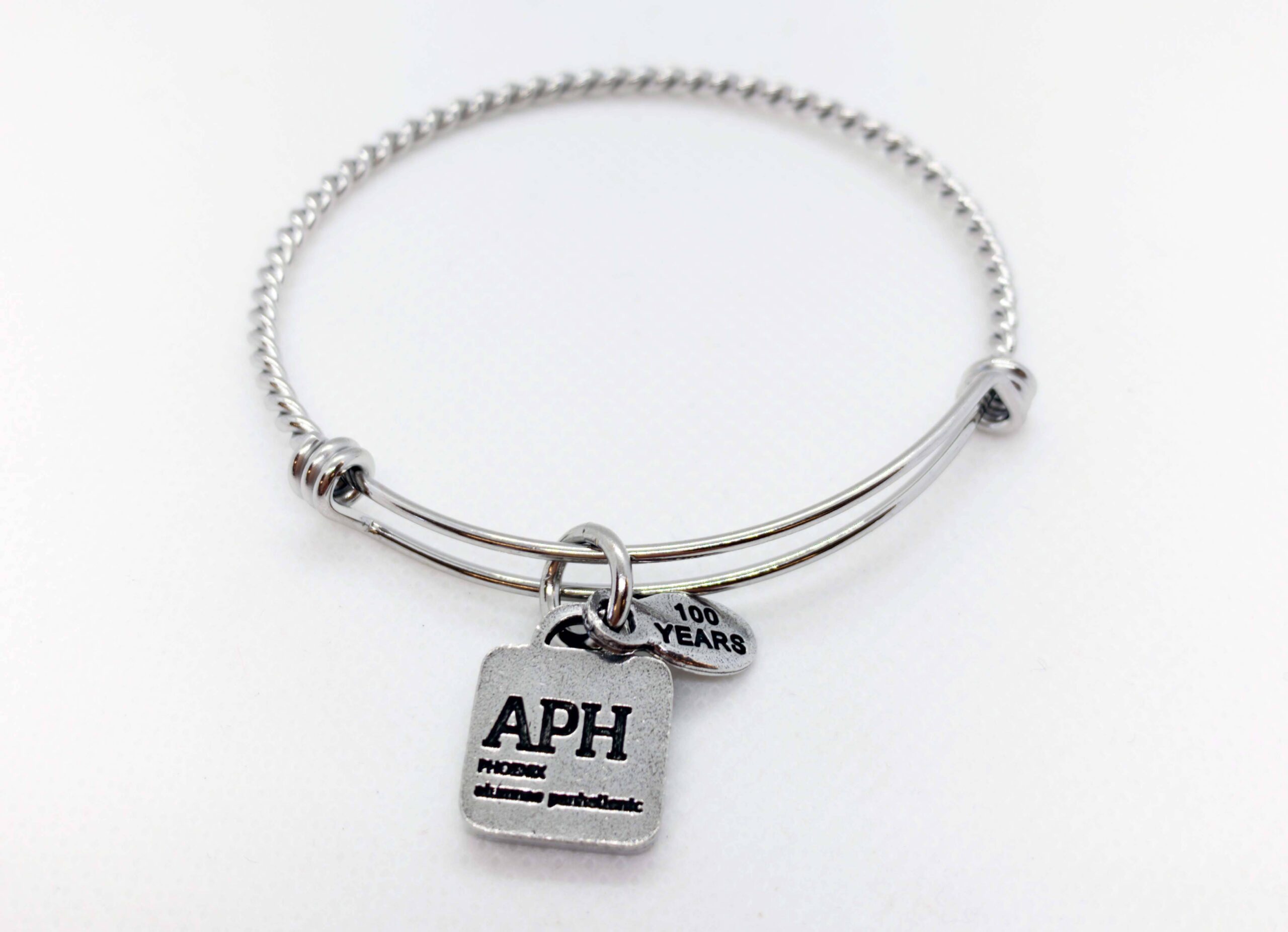 The Phoenix Alumnae Panhellenic Bangle Dangles feature a 100% recycled pewter charm created from the icon within their logo. We added a special Branding Bead with the words "centennial" and "100 years" to celebrate such an amazing achievement. Each of the bracelets came with a custom card about the celebration and the Phoenix Alumnae Panhellenic. The custom bracelets were presented in organza bags with signature Charity Charms hangtags and a message about the centennial. From the gorgeous bangle bracelet right through to the organza bags, everything about the presentation of their commemorative bracelets added an extra special touch to their virtual celebration.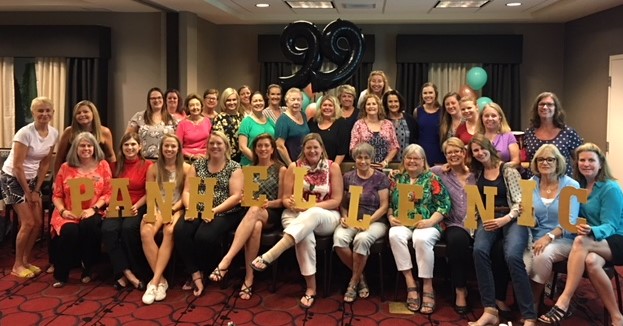 "The Phoenix Alumnae Panhellenic Association celebrated our 100th anniversary on August 8th, 2020. We wanted to celebrate our members and honorees and found Charity Charms. We quickly pulled together the design and created a charm bracelet. Members were raving about the bracelet and presentation. It's the perfect accessory for any outfit! Kay with Charity Charms was exceptional to work with, she quickly created a flattering design and guided us thought packaging. This was a great way to celebrate the 100th and honor our woman of impact."
About Phoenix Alumnae Panhellenic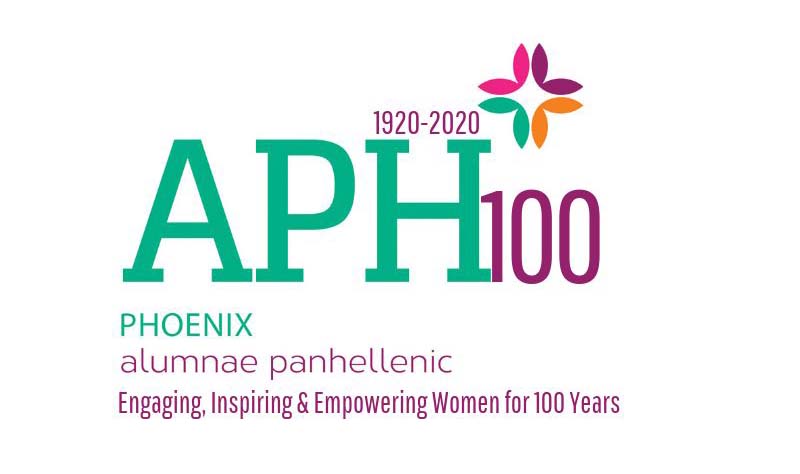 The Phoenix Alumnae Panhellenic is an organization made of women representing their alumnae sorority chapters in the Phoenix area. They were established in 1920 as an affiliate of the National Panhellenic Conference. Their major goal is to work together to raise money for scholarships that are given away annually to young women in Arizona. Since 1975 the have raised over $800,000 for scholarships that help young women continue their education. As an organization they offer leadership, social, and philanthropic volunteer opportunities to help women stay connected and continue being involved in sorority life beyond college years.
Learn More About the Phoenix Alumnae Panhellenic
Don't Forget Your Virtual Event Gifts!
Just like the Phoenix Alumnae Panhellenic, you can honor or thank your virtual event attendees with a tangible token. An item that reminds your attendees of your organization, event, and their contribution to your story is a win/win for everyone. The key is choosing a well designed and crafted item that stands the test of time, can be used daily, and makes the recipient feel appreciated when they receive it in the mail.
Not only can custom items like these be used to thank and honor virtual event attendees, but they can be used to bring your community together. These days we are all looking for ways to stay connected and feel valued by the communities we choose to be a part of. Membership bracelets are a frequent use of Charity Charms private label creations.