Cause Marketing 101 for Businesses and Non-Profits
Cause Marketing is essential for businesses. These webinars should be a great overview and I encourage anyone who owns or runs a business to attend Cause Marketing 101. Surely, you'll figure a way YOUR company can align with a cause. For example, Charity Charms offers our Matching Gift Program as a way to do it.
 From The Cause Marketing Forum:
Is there a member of your team, prospective partner or a colleague who might benefit from an overview of cause marketing? Well, they're in luck because they know YOU and now you can share these webinars with them!
Business and non-profit oriented webinars will hosted by For Momentum's Mollye Rhea on November 21
. They're full of great material.
During the webinar participants will learn using lots of real-life examples and relevant, useful tips
.
Participants will Learn:
Which programs are generating major business and cause benefits — and why
What kind of civic engagement today's consumers expect from companies
How to leverage cause marketing to move a company or cause forward
In brief, this webinar will provide companies, large and small, with a framework for assessing how cause marketing could make them more successful. This webinar will be hosted on November 21, 2013 at 2:30pm ET.
To summarize, this webinar will share advice on getting into the business mindet. In addition to creating attractive offerings and developing win-win relationships with corporate partners. This webinar will take place on November 21, 2013 at 12:30pm ET.
Price: FREE for everyone! Pre-registration is required and space is limited!

Cause Marketing 101 Participants Will Receive:
Unlimited access to the recorded version of this webinar. Above all a great option if you're not able to attend on the designated date and time.
The opportunity to ask questions of the presenter. However, this is available to live attendees only.
Finally, a download of the PowerPoint presentation that accompanies this webinar

Speaker Profile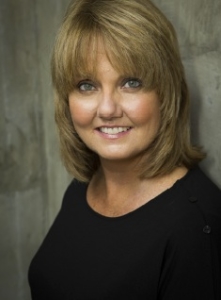 Mollye Rhea, Founder and President, For Momentum
Agency Founder and President of For Momentum, currently ranked the #5 Cause Agency in the United States by Corporate Social Responsibility magazine, Mollye Rhea has 25+ years of experience in cause marketing strategy and strategic alliances.
Since founding For Momentum in 2003, Mollye and her team have played an agency role in 60+ partnerships, raised millions in cash and in-kind donations for charity clients and directed millions of dollars of resources for corporate clients.
While employed by For Momentum and previous NPO's, the For Momentum team has raised $250MM+ in resources for dozens of worthy organizations in partnership with hundreds of brands. Mollye has a well-rounded background, ideal for cause alliance development. Prior to forming For Momentum, Mollye served as GVP of Strategic Alliances for the national office of the Arthritis Foundation. Mollye previously held leadership roles for InterContinental Hotels Group, overseeing national brand strategy for the Holiday Inn brand.  And, she also has agency experience with Young & Rubicam and McCann-Erickson. As a result, Mollye understands all perspectives in the cause partnership equation.
Price: FREE for everyone. Pre-registration is required and space is limited!
November 21, 2013: 12:30pm ET (Nonprofits) and 2:30pm ET (Business) 
We have plenty of options to help your charitable efforts reach further heights!