Charity Charms Is Proud To Partner With Give Back Nation
We are proud to announce our partnership with Give Back Nation. Give Back Nation is a wonderful organization which provides people with valuable resources and support. Charity Charms is honored to be chosen as their expert sourcing partner for fundraising and awareness jewelry. We are looking forward to making new creations for even more organizations across the country. We hope to help raise awareness and their stories through this exciting partnership.


About Give Back Nation
Give Back Nation has over 40 years of industry knowledge. They are a one-stop giving and fundraising hub helping organizations create a bigger impact. They arm motivated organizations with the tools they need to reach new heights. Give Back Nation offers coaching, strategies, and inspiration in addition to overall knowledge. With these programs, Give Back Nation and their partners have raised over $326 million dollars for around 375 nonprofits. Their anticipated gift goal is even higher. Above all, they make sure nonprofits have access to fundraising tools, implementation, and strategic planning. If your organization has an idea, Give Back Nation knows how to bring it to life.
"Kay and her team at Charity Charms have developed a quality, enduring, and professional way to empower organizations to fundraise, increase brand awareness, and connect with people. We have seen nonprofits use many different types of product-based fundraising and awareness models across the country, but most fall short on overall impact. With a track record of success, we are excited to select Charity Charms as a GBN Expert Sourcing Partner to help better serve organizations." – Kyle Gregory, CEO and Co-Founder of Give Back Nation
How Charity Charms Can Help You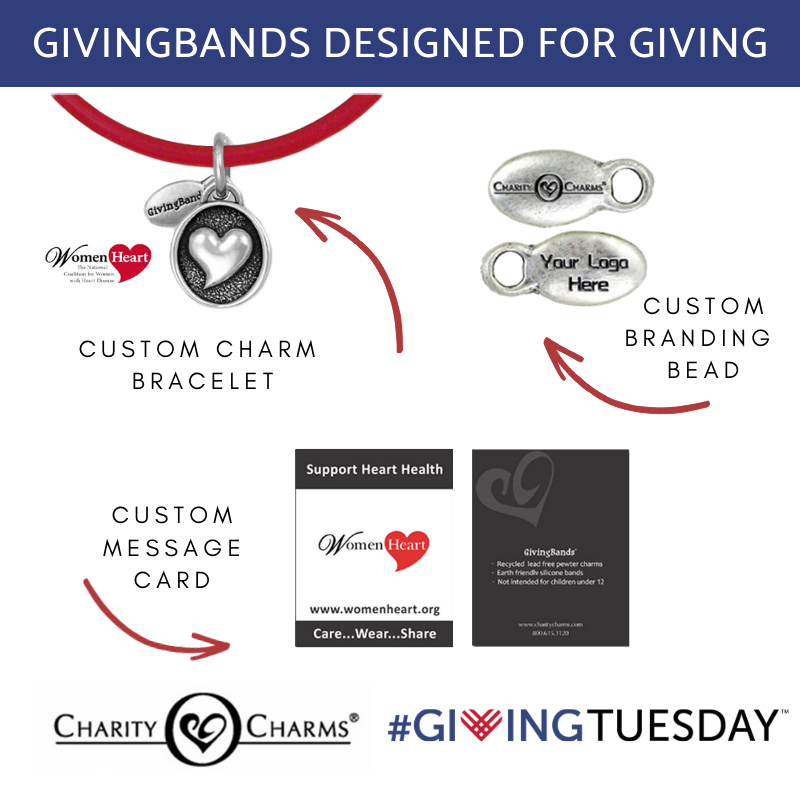 Charity Charms began in 2004 out of a vision for a better world. Today social good and conscious living are important to consumers and donors. When consumers and donors know your story, they know their contribution aligns with their values. Additionally, you build a community of valuable supporters to spread your message. Charity Charms are a fun, unique way for organizations to tell their story and connect people. Since 2004, we have created over 500 custom charm programs with over 1 million charms. These charms have benefitted charities, schools, businesses, teams, and foundations all across the country. Charity Charms act as a vehicle for nonprofit organizations to aid in creative fundraising and engagement. Most importantly, they bring an organization's important work to life.
Seeing the positive results Give Back Nation has on nonprofits and organizations, we are thrilled to be an expert partner. We hope to get to know even more organizations and bring their stories to life through the power of charms.
Charity Charms & Give Back Nation
If you're a business, nonprofit, organization, or school looking for a fun, engaging way to fundraise, thank donors or supporters or brand a campaign click below to learn more.