How to Write a Thoughtful Thank You Note
As we head into the final months of the year, you may be looking to thank friends, family, coworkers, employees, supporters, and more. A thoughtful thank you note can go the extra mile in letting those close to you know how much you appreciate them. This guest blog is written by Diana Adjadj and is going to help you write a thoughtful thank you note.
---
Writing a thank you note is a great way of expressing gratitude. The person who receives it will know that you took your time to write something like that. Even though just the fact that you have written a thank you note is admirable if you dedicate some effort to write thoughtful content, the effect will be stronger. Instead of writing a generic thank you note, put some thought into it and make it more special. If you want to know how, here are some tips that will help you out. 
Greeting
How you'll start your note depends on your relationship with the person to whom you are writing to. The most common greeting is "Dear." It is appropriate for event guests as well as your friends. 
To give it a more personal touch, include the recipient's name. For example, "Dear John." The name makes the card more meaningful.
This will especially add more value to event or business thank you cards. Let's say that you have organized a charity event. When your attendees received a thank you card with their name on it, they will feel more appreciated. 
Be Specific about What You Are Thanking Them For
Let the recipient know the purpose of your thank you note. Stating this at the very beginning will make the rest of the content more sensible. 
Be straightforward about what you are thankful for. To give you some idea, we'll share some examples. Let's say that you are sending a thank you note for attending your event. Here are some appropriate sentences you could use:
We are forever grateful/so grateful that you attended our event.
Thank you so much for coming to our launch party.
We are so pleased you could join us on Saturday and support our cause. 
We're overjoyed that you made it to our charity event.
I truly appreciate that you dedicated your time to our event. 
These phrases can work for any other type of thank you note as well. 
You might notice that all of them have a kind of emotional element. Stating "Thank you for coming" is too impersonal. Let the recipient feel your emotions. 
"When it comes to thank you notes it is all about the details and personality. The person who receives the note should see that you mean what you say. You don't want them to get the impression that you copied the text off the internet," advises Mary Parsons, a freelance writer and contributor writer at BestEssaysEducation and SupremeDissertations.
Express Your Gratitude
Now, it is time to take it to the next level. Once the recipients are aware of your purpose in writing, you can explain how their actions made you feel. Or, how did their appearance add a contribution. 
This part is all about how that person helped you and expressing appreciation for it.
If you want inspiration for what you can include here, take a look at these examples:
Your attendance brought us one step closer to our cause. 
The donation you made to the school will enable us to give our children a better education. 
Your presence gave us the confidence to continue with our work and create more new products. 
Include specific details that will give the thank you note a more story-telling vibe. The more personal it gets, the better. 
You can even include a simple gift as a token of your appreciation. For example, Charity Charms makes custom made charms and jewelry. Such a simple but thoughtful gift would go great with your thank your note.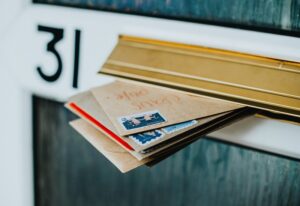 Share Your Gratitude Once Again
Restating your thanks isn't necessary, but it could give the note more power. If you feel like you've said it all, that's fine. But if you wish to add another element to your note, state once again how thankful you are.
This can be done in one simple sentence. Something like this:
Again, thank you so much for your generosity.
I have to say that we feel truly blessed that you decided to participate in our cause. 
Nothing overwhelming, just a reminder of how much you appreciate the recipient's action, attention, or deed.  
Give Your Regards
End of the note by sending your regards. There are many different ways in which you can do this. Again, this depends on your relationship with the recipient. However, the most commonly used regards that are respectful and appreciative are:
Of course, don't forget to sing your name so that they know who the thoughtful sender is. 
Make it Short
Thank you notes are supposed to be short and concise. You don't want to change that concept. Therefore, try to limit your writing to 3 or 4 sentences maximum. Based on the previously mentioned elements, you'll notice that that is more than enough.
Say what you are thankful for, explain their contribution, possibly restate your thanks, and you'll be good to go. What's left is to say goodbye, and that's it.
If you are having trouble with making your sentences concise but understandable, you can always hire a writing service like TrustMyPaper. They can give you a helping hand in no time. 
Another possibility is to use online editors like Hemingway Editor that will highlight lengthy sentences. Readable is another tool that can check your note's readability. These useful tricks will make your note more polished and professional.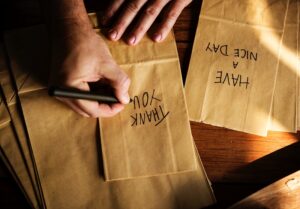 Speak from Your Heart and Keep It Simple
There is no need for using fancy words or flashy adjectives in your thank you note. What will make it special is your honesty. Therefore, don't overthink about the words you use or whether the note is good enough.
As long as you open up your heart and express how you feel, the note will have immeasurable value. People can recognize when someone is genuine. Instead of embellishing your sentences, make them direct, and talk about your thoughts. That will be more than enough. 
Get to Writing
Now that you know all the ins and outs of writing a thank you note, you can sit down and start writing. Keep these tips in your mind, and don't be scared to express yourself honestly. 
Hopefully, you got some motivation and inspiration from these examples and ideas. In any case, the person to whom you are writing for will be lucky to receive such a thoughtful and well-written note. 
Diana Adjadj is a writer and editor who has a Master's degree in Psychology. She combines her passion for writing with her interest in research and creates thought-provoking content in various fields. Besides working as a contributor writer for ClassyEssay, GrabMyEssay, and content editor for TopEssayWriting and Subjecto, Diana also runs her own blog. What inspires her the most in her writing is traveling and meeting new people.
---
Now that you know how to write a thoughtful thank you note, let's get started creating your custom logo charm to go along with it! Charity Charms custom logo charms are a fantastic way to show gratitude and appreciation. Use your custom Charity Charms to bond your team, recognize employees, thank supporters, or as a gift for a donation. The possibilities are endless and your audience will love having your organization with them through a wearable token they can use daily.