Increase Donations With Text Messaging
Donations are an integral part of any nonprofit. They help you achieve your goals and spread your mission to others. There are many ways for you to bring in donations and even some you haven't considered before. Increasing text message donations is a new frontier in fundraising and one worth exploring. This guest blog by Ryan Quinn of BrightGuest is showcasing how to increase donations through text messaging. We hope you will find it helpful! 
Capturing audience attention and compelling action isn't easy — especially when using email. Emails get buried and are saturated with spam, causing open rates to go down to less than 20% and click-thru rates are even lower around 3%!
In order to drive awareness and fundraising for your nonprofit, it's essential that you use a mix of channels to reach people where they are. Social media channels like Instagram and Facebook can be effective, but the life of a social post is mere minutes. Text messaging is a highly effective channel to capture attention and compel action. We've come up with 5 ways to help you make the most of text messaging for your nonprofit. 
Enjoy!
1. Why text messaging works for nonprofits
Emails get lost in the sea of spam we all swim in each day. Many industries are frustrated at the low engagement they get using email, but nonprofits feel this the most. Nonprofits are profoundly impacted by how well they can engage their constituents. Communication, awareness, education, and fundraising are vital to their sustainability. 
Attention is fleeting. Text messaging provides a more frictionless channel to capture attention where your constituents are — on their phones. It's also protected. Unlike email, you can't just buy a list of mobile numbers and start blasting out messages. People opt-in to your campaigns because they're passionate about your cause. They're craving your messages and are more likely to be recurring contributors to your cause. 
2. Tell your story with content
So, you've got their attention — now what? This is the fun part because it's where your content becomes important. Text messaging is an incredibly effective anchor point to capture attention, but now that your audience has opened the message, you need to hold onto their attention, and there's only so much you can put into a text message. Your audience wants engaging content that resonates with them. You can't deliver a content-rich experience in the message bubble, right? So, include a link in the text message along with a sentence or two that will make people incentivized to tap the link. 
With a powerful tool like BrightGuest, you can easily create personalized mobile pages with its drag and drop builder. Simply drop images, videos, Instagram and Facebook posts, and build forms. You don't have to rely on developers to build engaging experiences because you don't have to write a single line of code. Then deliver those mobile pages to your audience through text messaging.
3. Personalize your content and create HUGE ROI
Personalization is critical. Your audience not only wants personalized content, they expect it. When using text messaging, it's important to segment your audiences into groups based on similar interests. By personalizing your messaging and content to the individual, they will be more responsive and more likely to take action.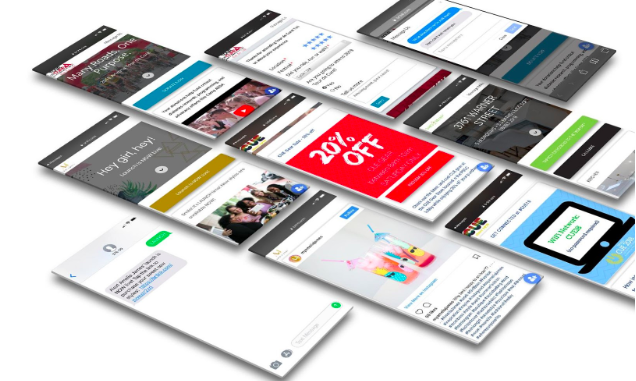 But personalization tools can be expensive and complex and aren't always an available feature in text messaging platforms. BrightGuest, fortunately, is built on a personalization engine and gives you real-time insights into what people are likely to find valuable. It looks at what content people are engaging with and applies tags to them, and you can actually use these tags to control text messages people receive and content they see on your mobile pages. The results? Nonprofits using our platform have raised an average of 38% more per person. Huge numbers, huge impact!
4. Reengage over time
It's important to stay top of mind with your audiences. Send a minimum of one text message per month and switch up what people see when they tap on the link. Fundraising is a popular ask of your audiences, but you should also be: educating them on your cause, informing them how to get involved and volunteer, showing them how their contributions make an impact on your mission. The more engaged they are with your content and messaging, the more likely they will want to contribute!
5. Promote with an incentive to opt-in
Promoting your text message campaigns with an incentive will grow your list of subscribers 500% faster. For example, you can say, "The first 50 people to join our text message updates will get a free Charity Charm bracelet!"
Charity Charms helps your nonprofit stand out from the rest. They create unique charms and jewelry using your logo. With a wearable takeaway for attendees, your message lives on long after the event. Use their custom charm program to thank donors, volunteers, members, and event attendees.
Low audience engagement is a problem felt across many industries, and it can be challenging to overcome. However, text messaging + microsites are a powerful solution for nonprofits and can drastically increase engagement and fundraising. I hope this helps get you started using a more frictionless and effective channel to capture your audience's attention and compel action for your cause. There are several ways to use text messaging with smart microsites—so get creative and try it out!
---
Ryan Quinn is Founder and CEO of BrightGuest, intelligent microsites + text messaging for nonprofits. Connect with him on LinkedIn.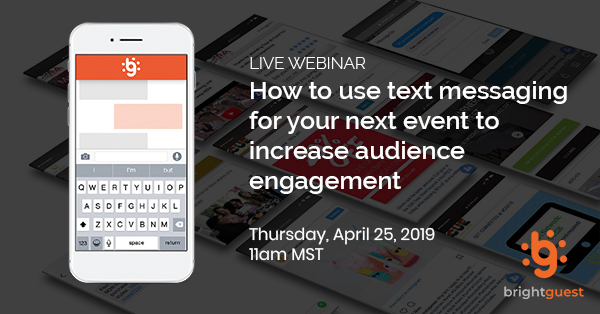 Ready to learn more about using text messaging to engage your audience? Attend BrightGuest's FREE live webinar! Click the button below to claim your spot!