SEEDS for Autism: Helping Young Adults with Autism Go from Learning to Earning
According to Autism Speaks in 2020, 1 in every 54 children in the United States is diagnosed with an Autism Spectrum Disorder. Autism is a broad range of conditions characterized by challenges. These challenges can range from social skills and repetitive behaviors to speech and nonverbal communication. There is not just one type of Autism, but many subtypes that fit along a spectrum. Each individual is different and has their own distinct strengths and challenges influenced by a combination of factors. Signs of Autism typically appear at a young age and early acknowledgment can lead to more positive outcomes as those diagnosed with Autism age. With these challenges, those diagnosed with Autism may have difficulty fitting into society and finding their way. Luckily, SEEDs for Autism is here to help.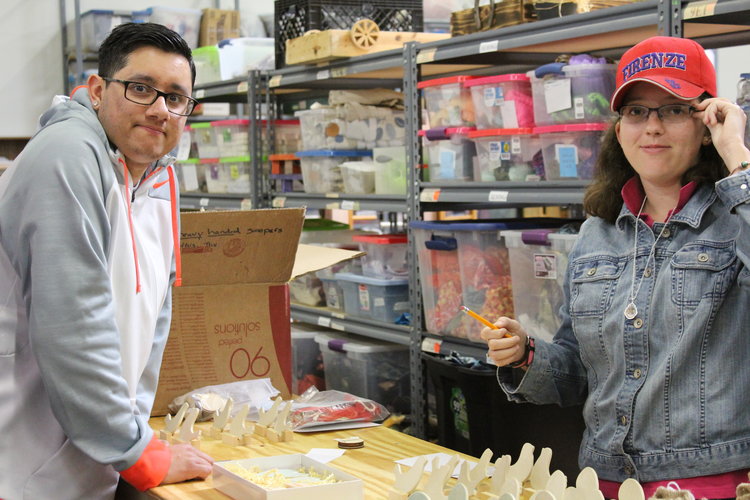 SEEDs for Autism was created in order to help those with Autism learn the necessary skills to succeed in the world, make conversations, and connect socially with others. These types of programs aren't always readily available and many don't understand those with Autism. Especially the challenges that come along with it that may hinder things we take for granted like working on the job. Many times those with Autism have jobs that are menial and don't use their full intellectual capabilities. SEEDs for Autism provides a path from "learning to earning" for young adults through education, vocational training, and social development.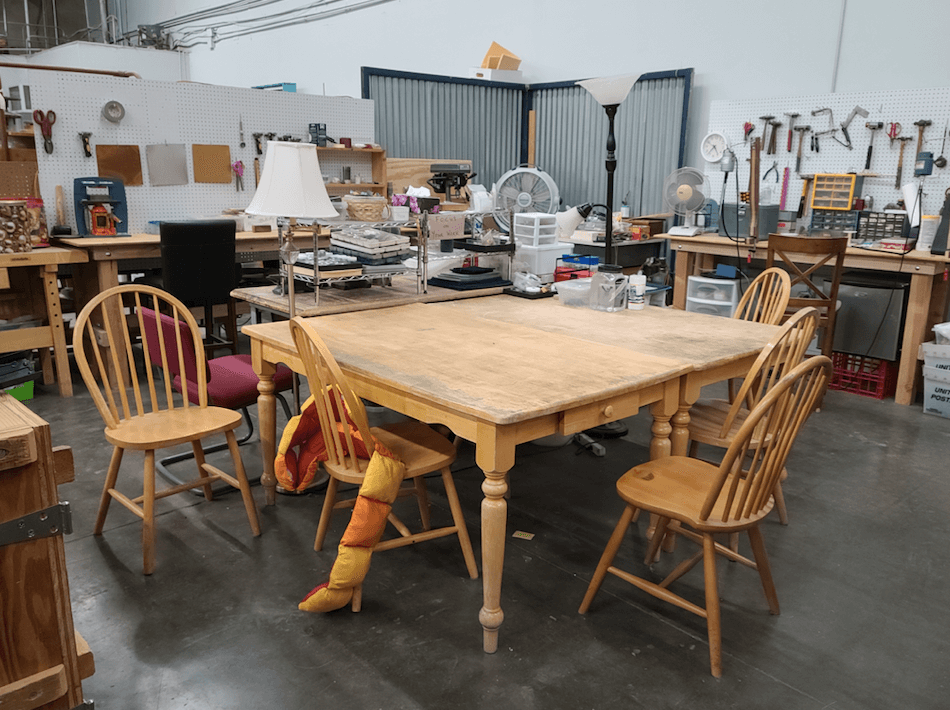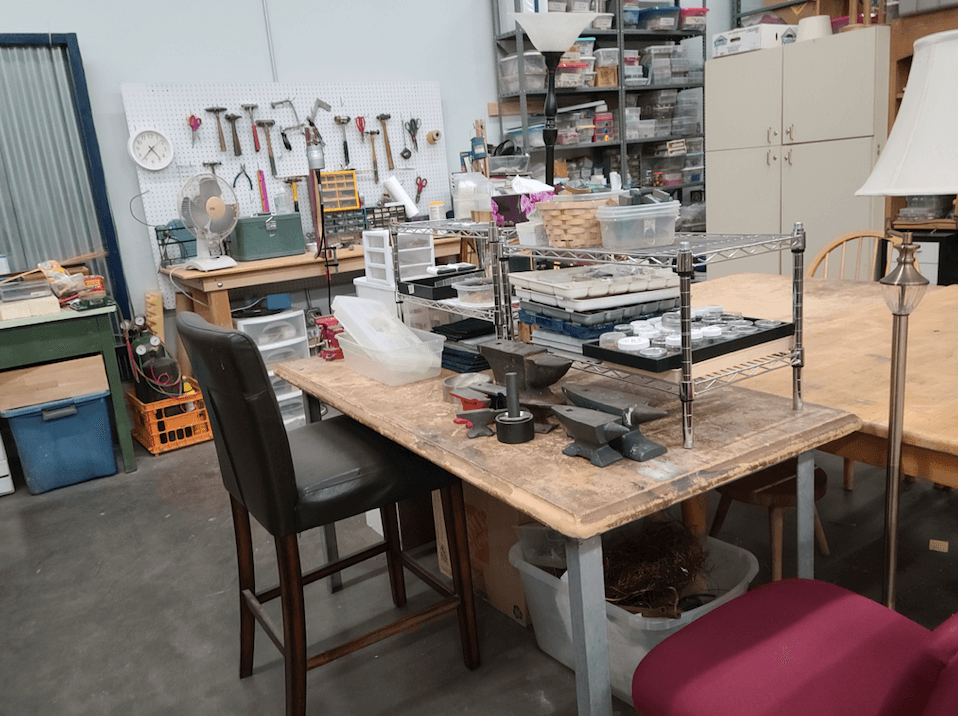 Their comprehensive job training was built specifically for those on the spectrum. They utilize role-playing, hands-on training, and real-life experiences to help young adults develop the necessary skills to enter the workforce. SEEDs for Autism has taught countless young adults how to be confident and show the world they are capable, dependable, enthusiastic, and productive. What makes SEEDs for Autism so special is the Social Enterprise aspect of their organizations. Supporters can purchase items handcrafted by the students in the program online and recently through their Virtual Online Holiday Shopping event. Each item is handcrafted under the supervision, guidance, and attention of a qualified teacher while providing the student with life long skills.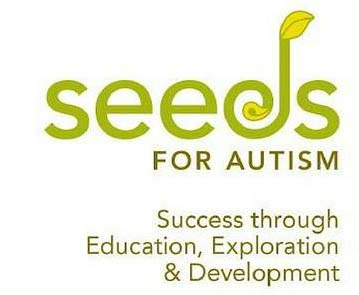 SEEDs for Autism & Charity Charms: A Special Partnership
We are lucky to have an amazing partnership with SEEDs for Autism and appreciate all of the hard work they are doing for the community. For that reason, we worked with SEEDs to add another special element to our Key to Strength Program. Key to Strength supports Arizona nonprofits through the challenges presented by our current world, and to support even more nonprofits, we wanted our special thank you gift to be made with love. The limited-edition Key Fobs for these campaigns are handcrafted by the students from SEEDs for Autism. This means when you give a donation to one of these campaigns not only are you assisting the nonprofit at the center of the campaign, but you are supporting a young adult with Autism, giving them the skills they need to take on the world.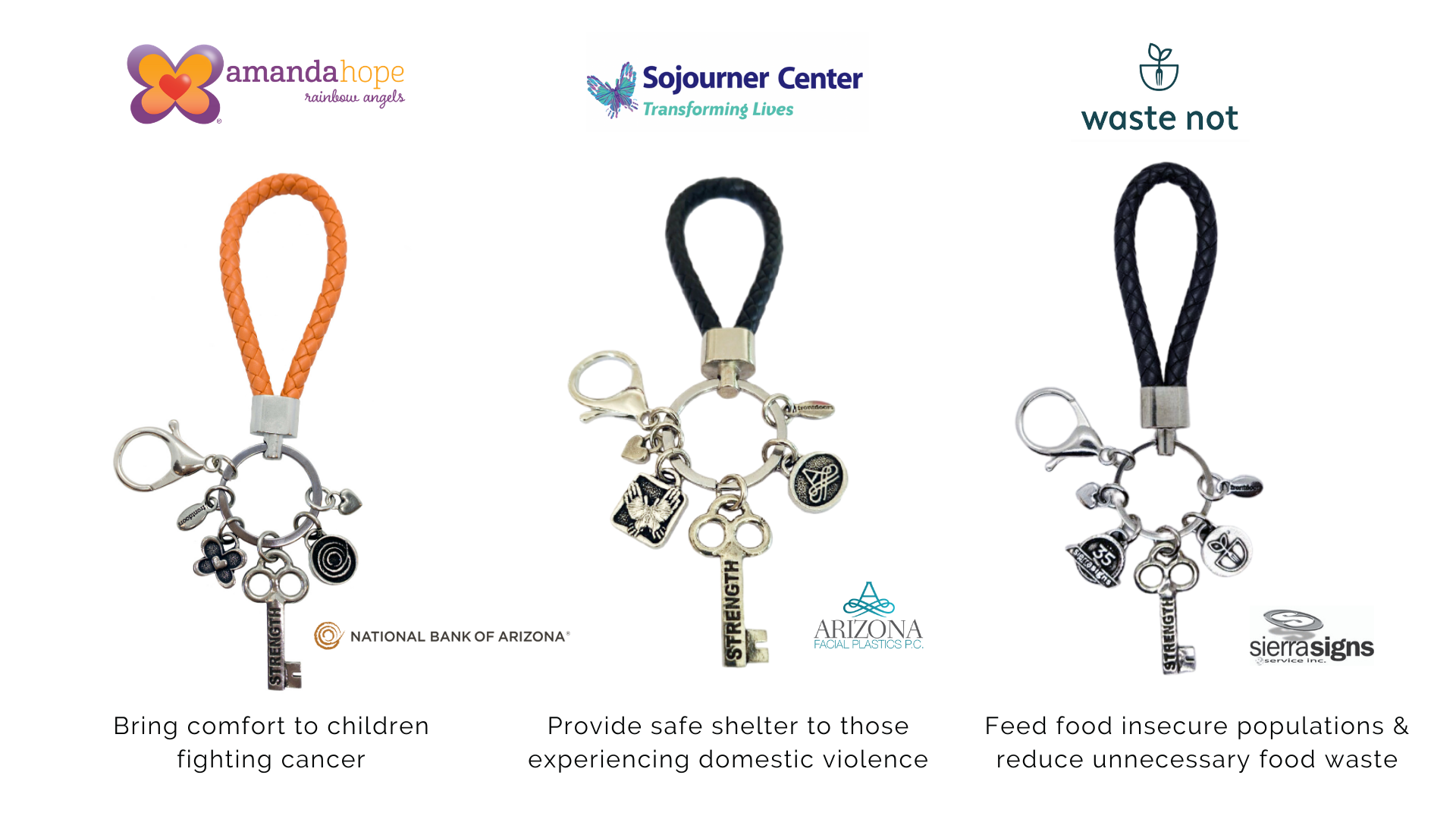 Support SEEDs for Autism by purchasing items from their catalog for the holiday season here or give to a Key to Strength campaign by clicking here.
Looking for an innovative way to fundraise in 2021? Launch a Key to Strength campaign of your own. Our turnkey program is a great way to raise awareness, funds, and build relationships with companies and supporters in your community.