Love is In the Air, Show You Care
February is the month of love (Valentine's Day) and is also Heart Awareness Month. This year, February is a really big deal for me because I am celebrating my 25th wedding anniversary! I can't believe, twenty-five years ago, on February 12th, I got married to Ian McDonald in New Zealand. Ian is a wild KIWI man who has kept my heart fluttering and my sense of humor escalating all these years.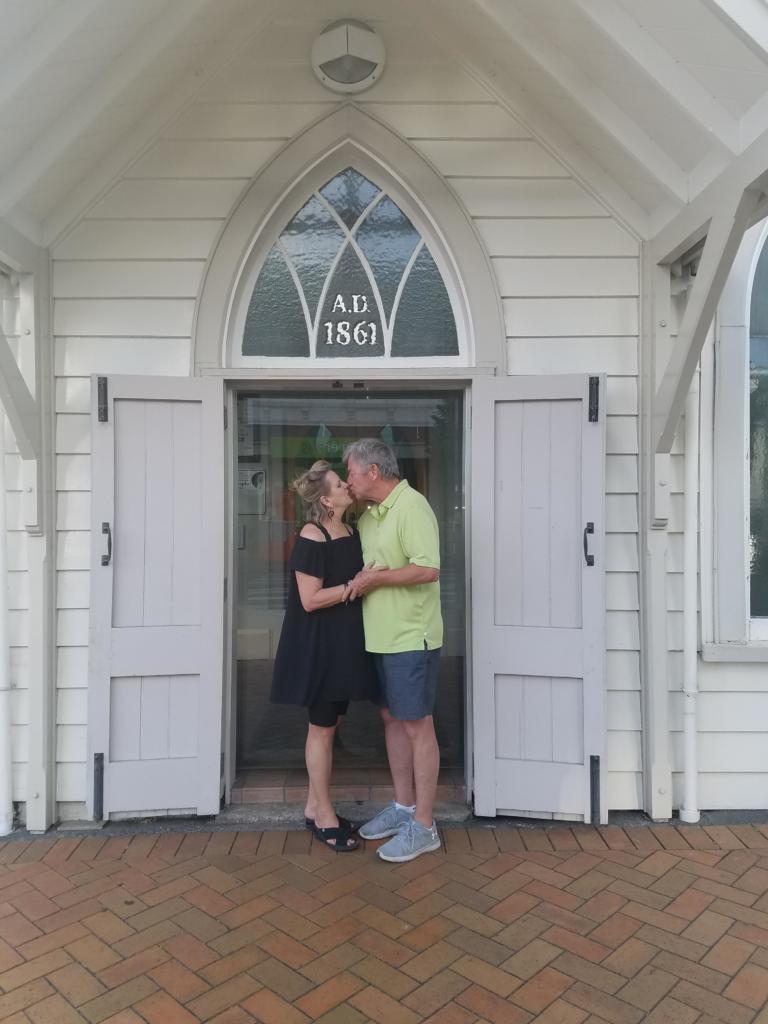 In fact, I am writing this to you from New Zealand! We came over here to celebrate and commemorate our special anniversary. Here are photos of us in the same church we were married in and us twenty five years ago. My how the time goes by! 
I like to think I live a heart centered life both personally and professionally. So, of course, my company Charity Charms needed to be part of the celebration. To acknowledge the month of love and heart awareness, we have launched Embracelets. Embracelets are brand new, sterling silver bangles. 
Sterling Silver & Love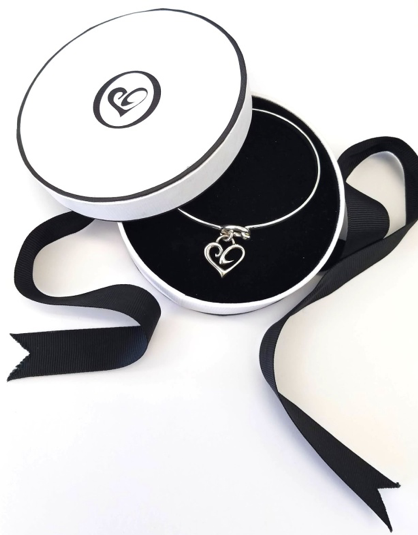 This month's sterling silver bangle is circular and features the power of a heart charm. Each sterling silver bangle is couched in a lovely round hatbox. Our Heart Centered Embracelet is a lovely way to show you care. They are available as a single or in bulk. 
And, did you know, that sterling represents the 25th anniversaries? Whether its marriage or a milestone, sterling is timeless and carries power. 
Silver is both the traditional and modern 25th anniversary gift. Silver is coveted for its radiance and brilliance making it the perfect precious material to commemorate a quarter century of love and commitment to each other." – TheKNOT.com
To carry this celebration further, we are donating $10 from every bracelet sold to WomenHeart. WomenHeart aides women with or at risk of heart disease. 
This month I wish you love and I ask you to take care of yourself…for your heart's sake. 
Being deeply loved by someone gives you strength while loving someone deeply gives you courage.
Lao Tzu
To love and a Heart Centered Life,
Kay McDonald
Founder, CEO Charity Charms