Introducing the Brand New Redesigned CharityCharms.Com
Charming new look, new products, and new possibilities!
With the start of a brand new year, there is always the desire to get a brand new look. Charitycharms.com has done just that! In addition to our brand new product, sterling silver Embracelets, we have launched a brand new website. We have redesigned everything from the bottom up to ensure you find JUST what you are looking for. Click the images below to browse for yourself!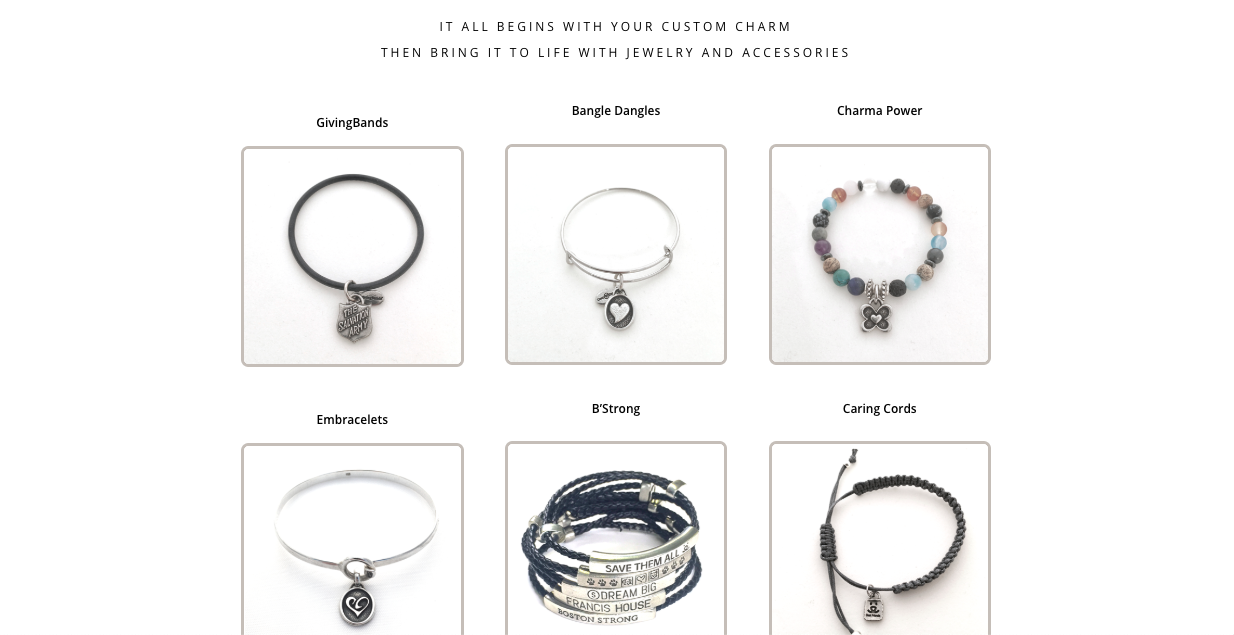 Products
Our revamped products page showcases all of our jewelry and accessories. Including a brand new offering for 2019! This is where your custom charm is brought to life. Browse our selection of products and read even more in-depth information about each and every one.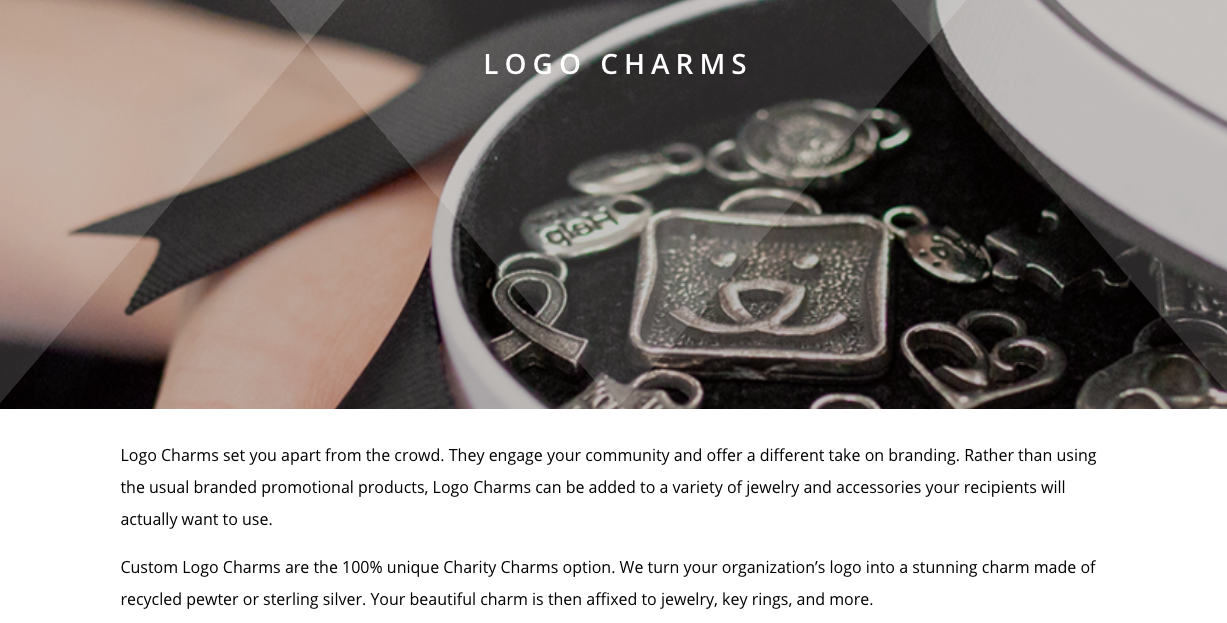 Logo & Symbol Charms
Our logo charms and symbol charms pages provide you with the research you need to decide on the best charm program for you. Read in-depth information, see examples, and even shapes.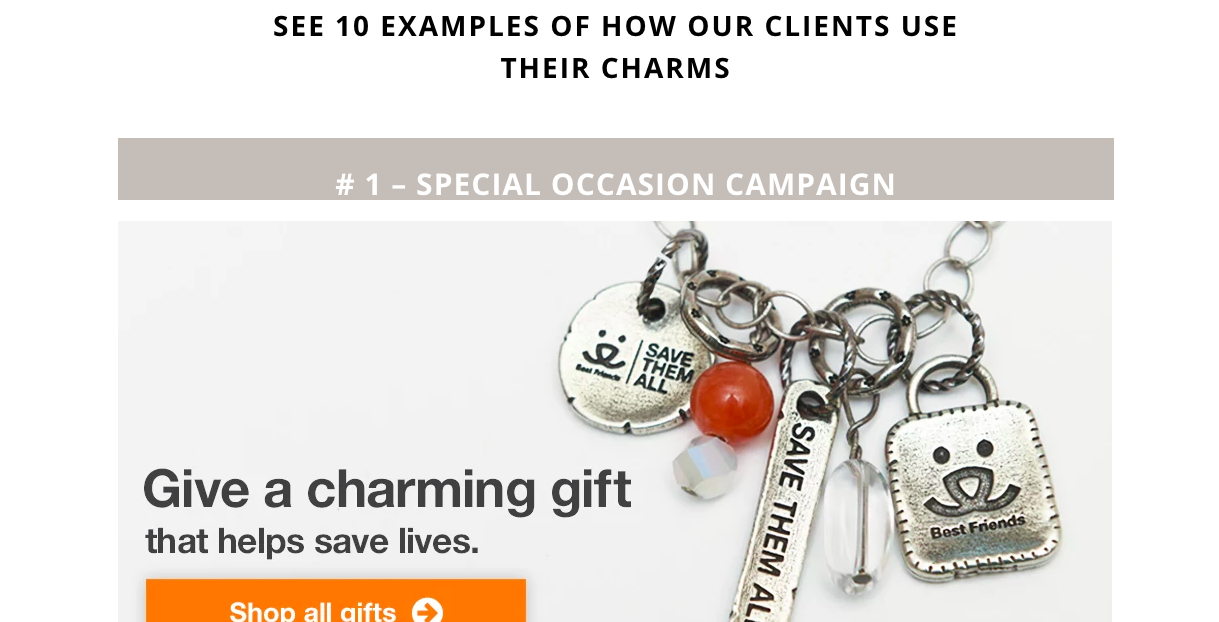 Charms In Action
Have you decided to take on a charm program and begin your campaign? Check out Charms in Action for examples of what organizations have done with their Charity Charms. We want your campaign and custom Charity Charms products to be a success. We have the tools to help you achieve your goals and launch a great campaign.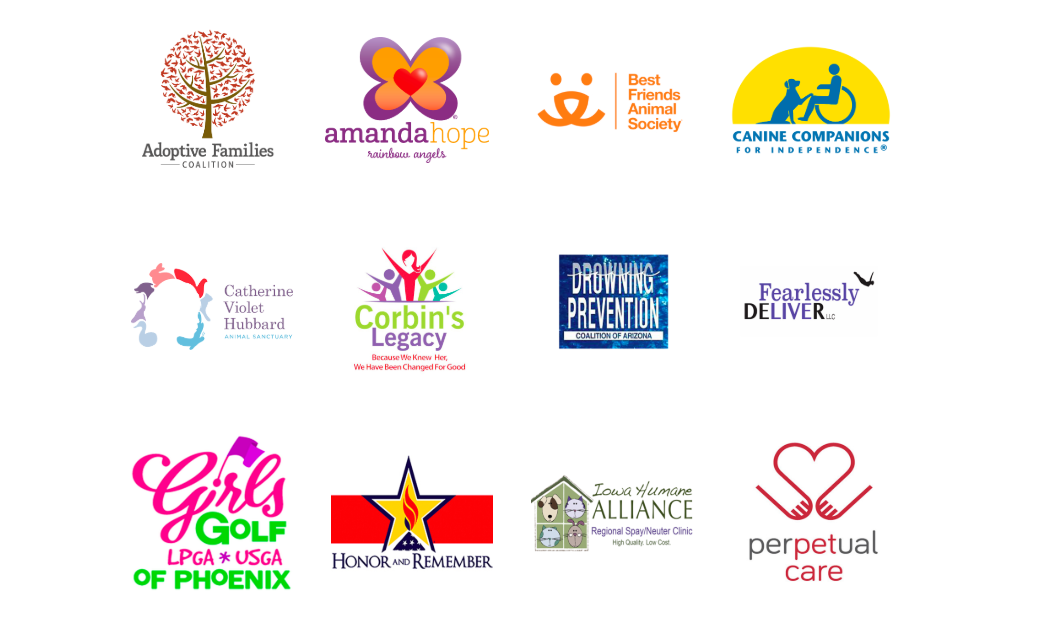 The Giving Store
The Giving Store is your place to support charities selling their cause jewelry in online retail stores. Utilizing an online retail store allows these organizations to sell their custom Charity Charms jewelry and keep 100% off the profits! Don't know how to start your online shop? We have a turnkey solution for you.
Show you care this February with our Heart Centered Embracelet! Just in time for Valentine's Day and Heart Health Month, pick one up today and benefit an important cause.