Your Charm Program Is Customized For You!
Our Top 3 Most Popular Products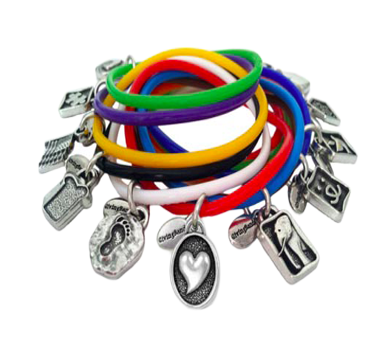 Unisex Silicone Band Bracelets designed for GIVING to your supporters. Often worn in multiples.
Fun and Engaging.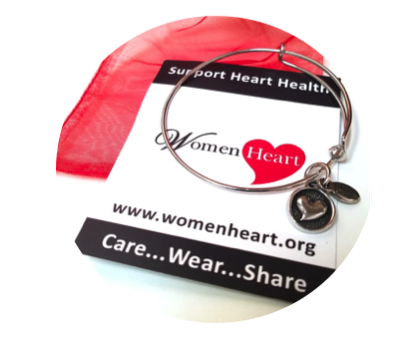 Adjustable Bangles feature a charm(s) that define your mission or campaign. Popular worn in stacks.
Fashionable and Meaningful.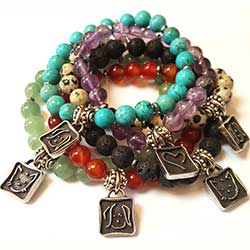 Stone bracelets feature The POWER of a Charm + the POWER of Stones + the POWER of Color  = CharmaPower.
Symbolic and Impactful.
What Product Is Right For You?
Aren't sure which Charity Charms product is right for you? Let us know! Our team will help you find the perfect product for your campaign, cause, or event!
Browse Examples to See What's Possible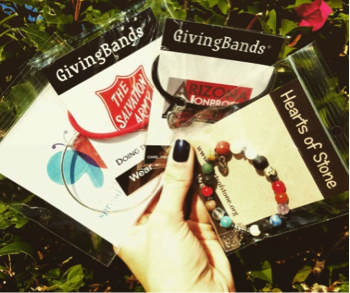 These are products are examples of some of our most popular items. However we have made hundreds of styles throughout the years, so visit our
Pinterest Site for IDEAS if you don't see what you are looking for…or reach out to us with YOUR idea. We can source and create almost any item. Challenge us!
info@charitycharms.com | 800.615.3120
Our Promise To You
Charity Charms is a custom private label jewelry company. We create items exclusive to YOUR organization so that your causes, campaigns and corporate culture stays in the minds of people who care about your work.
Our team works one on one with you to turn your logo into a stunning charm, then we tie in your brand colors and messaging through packaging and optional add-on charm. We also offer marketing recommendations based on our years of working with organizations worldwide.
With Charity Charms you get:

Impeccable Quality: We offer a 100% Guarantee.
Turnkey Solution: Products can include packaging.
Custom Campaigns: Thanks to our FREE strategy call and implementation advice.
Versatility: We can source almost any jewelry style…bring us your idea.
Trend Leader: We stay on top of trends, and focus on bestselling styles so everyone is a winner.
Delivery Time: We can do some projects in 2 weeks, and others can take 8 weeks.The more time you give us, the lower the price we'll be able to offer you.
Pricing: Our pricing is fair and based on volume. You get what you pay for…excellence.

PLUS, WITH OUR PACKAGES YOU KEEP 100% OF THE PROFIT! 
When you work with us, you become part of our family and
we work one on one with you to make sure every detail is perfect!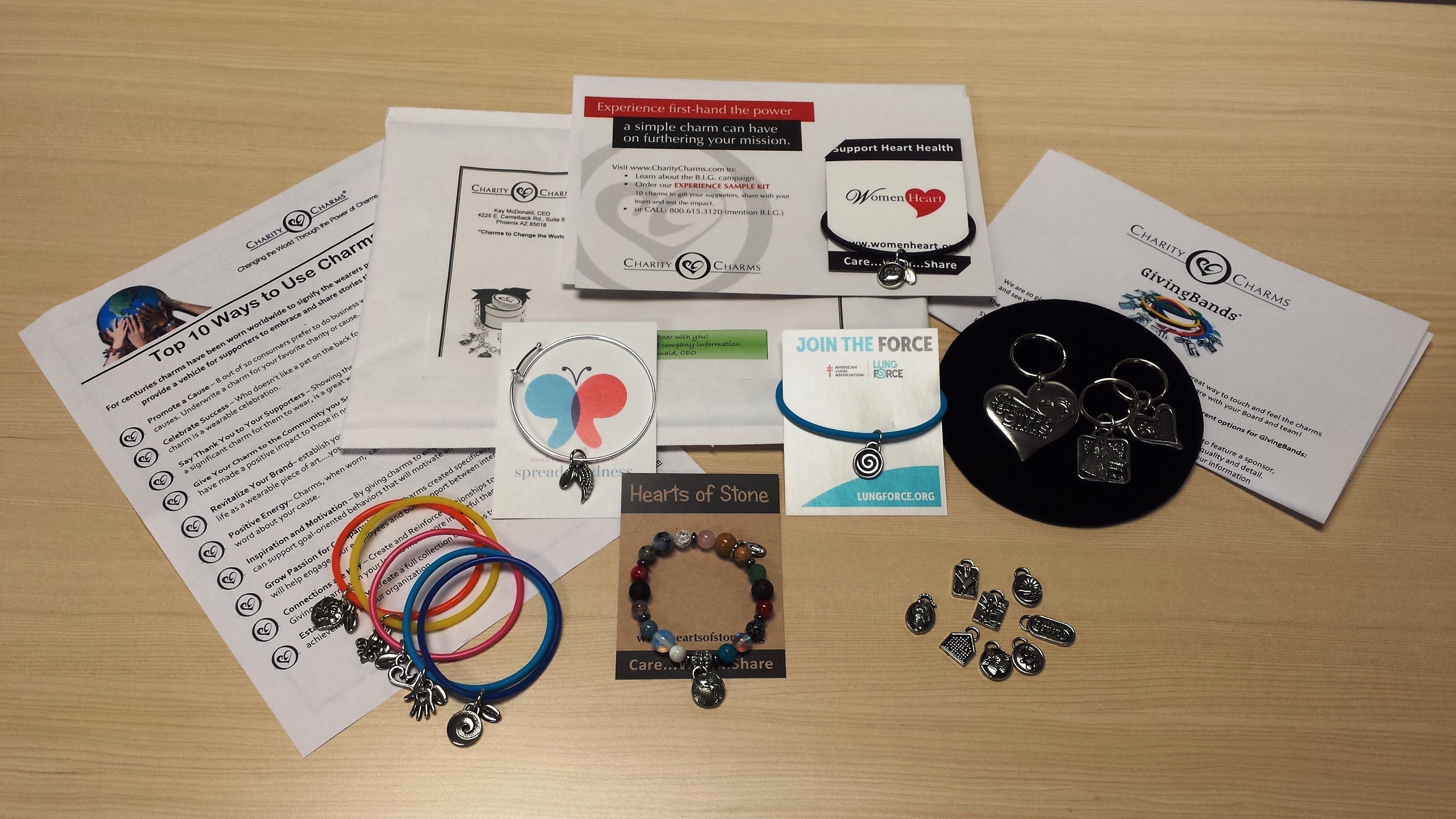 CharmStorm: Brainstorm the ways charms can change the world with a sample kit.
Touch and feel the quality of our charms and see for yourself all the fun, customizable options we offer. Included in your kit are our best selling bracelets (GivingBands, Bangle Dangles, Charma Power) plus examples of symbol and custom charms. Plus: Line Sheets and Idea Sheets to help you in crafting your custom charm bracelet program.
RETAIL VALUE: $100+

CUSTOM BRACELETS…Made for you
 Charities | Schools | Organizations | Foundations
Cause Marketing Campaigns | Corporate Gifts
"Charity Charms has been wonderful to work with over the last five years. We have used their custom products as gifts for the senators in Washington for the Day of Hope, given them to important donors to thank them , have promoted them through web sales, and utilized them in special events. We love the packaging and quality of the charms…but best of all…they help us reinforce our cause marketing and branding. We have raised over $60,000 with the charms and jewelry."
Susan Baker
Top Strategies for Using Charms in Your Organization
| | |
| --- | --- |
| | GALA GIFTS |
| | DONOR AND VOLUNTEER THANK YOU GIFTS |
| | CROWDFUNDING CAMPAIGN REWARDS |
| | WALKS & RUNS (A-thons) |
| | LEGACY PROGRAMS |
| | CAUSE MARKETING |
| | |
| --- | --- |
| | EMPLOYEE ENGAGEMENT & RECOGNITION |
| | LEVELS OF GIVING INCENTIVES |
| | BEHAVIOR REINFORCEMENT VEHICLE |
| | BRANDED JEWELRY LINE FOR ONLINE SALES |
| | GIVING TUESDAY |
| | FUNDRAISING |
Custom and Unique Products. Made Just for You.
We feature a variety of unique products , all custom made just for you. You can choose to use a symbol charm from our popular collection and customize it, OR create an impactful custom charm from a Logo or Design you provide us.
The charms can be any size or shape ranging from the minicharms we feature on GivingBands, to the medium size charms on our keyrings, all the way to a large 2″ charm made into an ornament.
"Hi Kay-Thank you so much!  We love the giving bands and have so many people who give them as love gifts to all their friends- they really are special… mine have become a staple of my everyday wardrobe!"
Jenny Hubbard