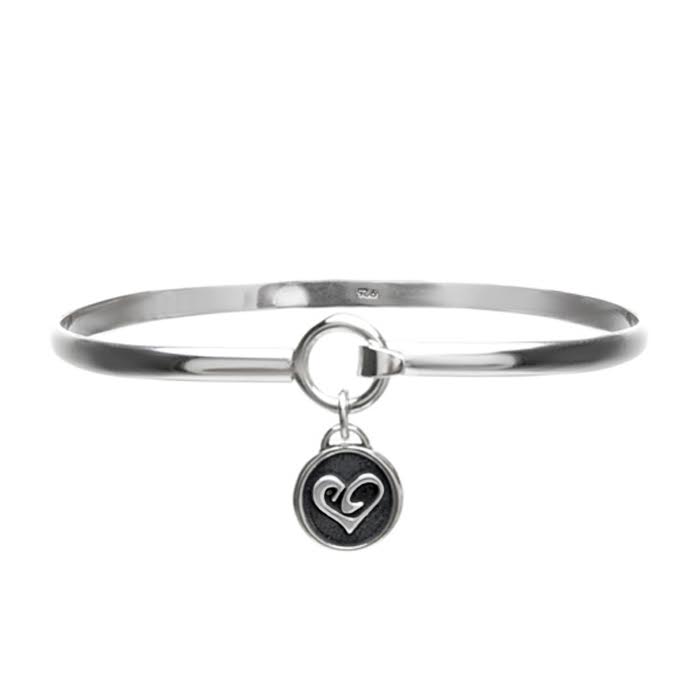 We launched our charming cause jewelry concept in 2004. As we approach our 15th anniversary we wanted to introduce a NEW sterling silver charm bracelet to commemorate and embrace this milestone. We are proud to introduce you to Embracelets. These round charm bracelets brings us full circle back to the sterling charms that defined us. Embracelets provide you with a way to celebrate and commemorate the special women who support your organization.
Only the Best
Your supporters LOVE to spread the word about your cause by wearing YOUR Embracelets and telling YOUR story. The Embracelet makes them feel like a recognized and special member of your community.
EMBRACELETS
Embracelets are sterling silver bangle bracelets that feature a small logo charm to brand the client's cause or campaign. Our signature circle hook closure makes the bracelet one size fits all and easy to take on and off.
CHARMS created from your logo and hand cast in sterling silver.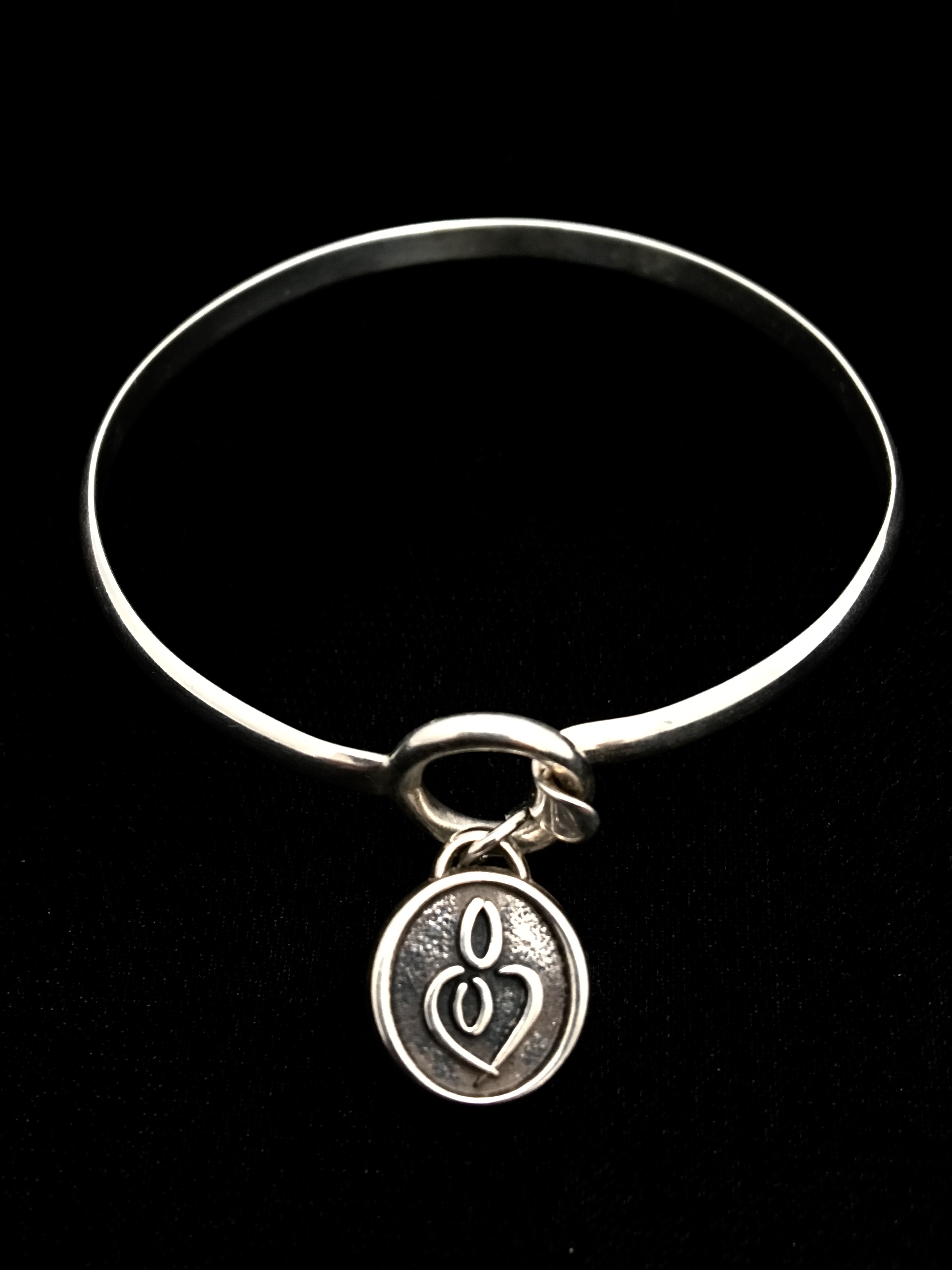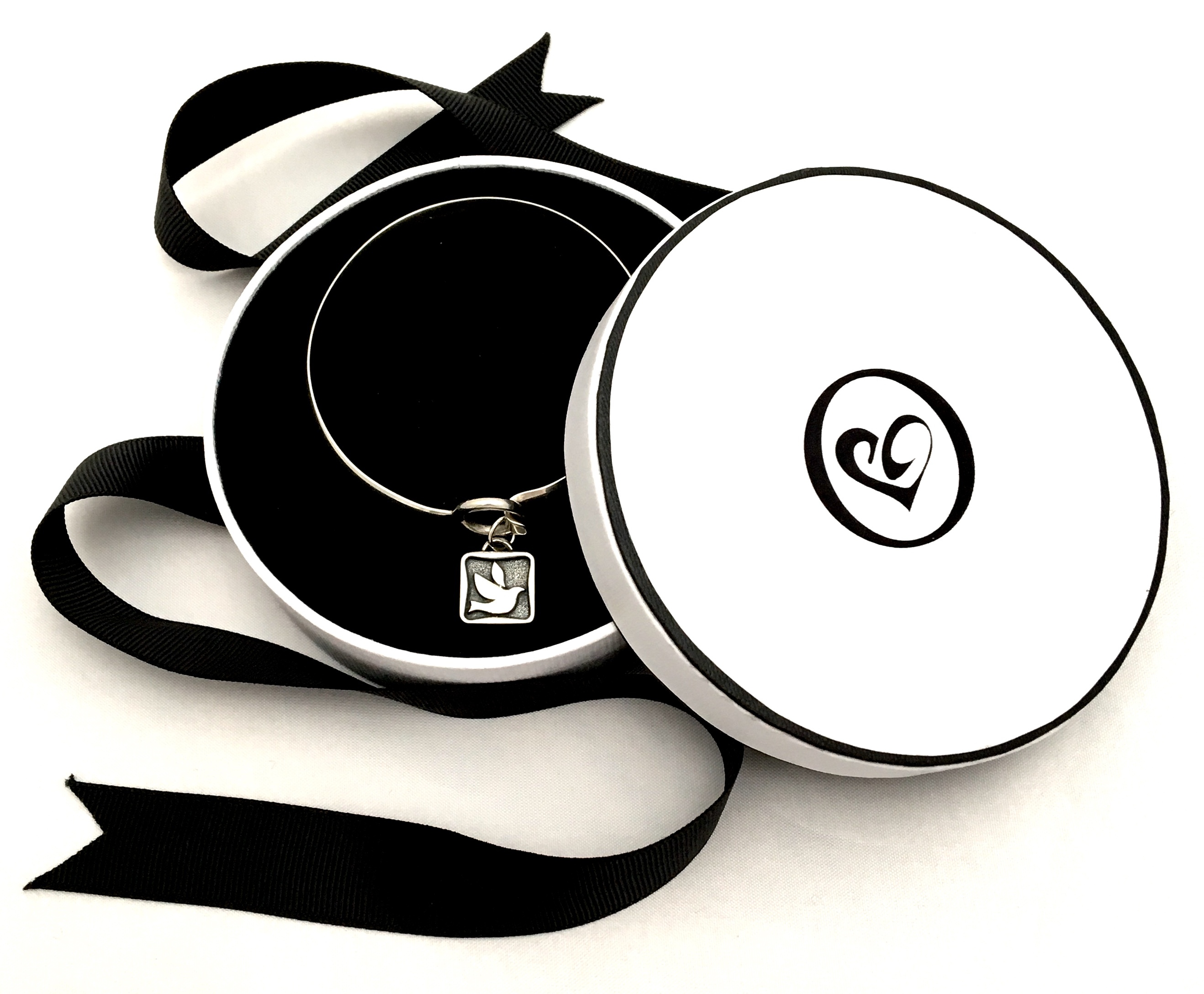 embrace the power of charms
Use Embracelets To: 
Engage your community
Thank your supporters, members, and volunteers
Commemorate good work and achievement
Support your mission
Honor the gift of time and support
Spread awareness for your cause
Recognize important contributions
Send a message to find a cure, stop abuse, save an animal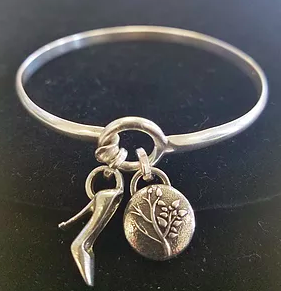 StreetLight USA and Women Make the Difference utilized Embracelets for their ladies high tea event.