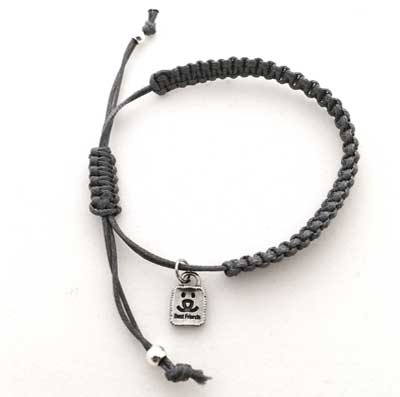 Unisex and Casual
Caring Cords are handmade custom macrame bracelets. Each Caring Cord is made of braided cotton macrame. They are earth friendly, casual, unisex and adjustable to fit any wrist. A mini pewter logo charm is the defining touch. Available in multiple colors to match your brand! Caring Cords help YOU brand your event, organization or cause. These bracelets are perfect for any age and will be a fun addition to any event. Use them for walks and runs, small donation drives, or simply to thank your volunteers!
Only the Best
Your supporters LOVE to spread the word about your cause by wearing YOUR Caring Cords and telling YOUR story. Caring Cords make them feel like a recognized and special member of your community.
CARING CORDS
These earth-friendly adjustable cotton cord bracelets are available in many colors to match your brand. Our version features one pewter charm made from your logo or chosen from our selection of popular symbol charms. Bracelets are adjustable, unisex, and fit for all ages. They are trendy to stack in multiples to create a stunning personal statement.
CHARMS created from your logo or choose one of 75+ popular symbol charms.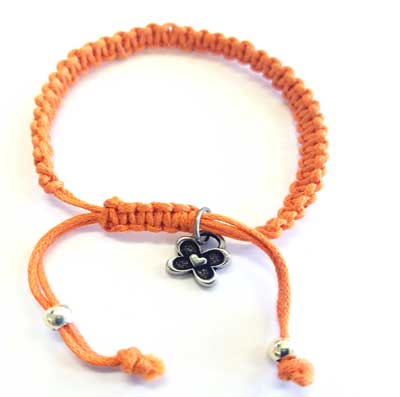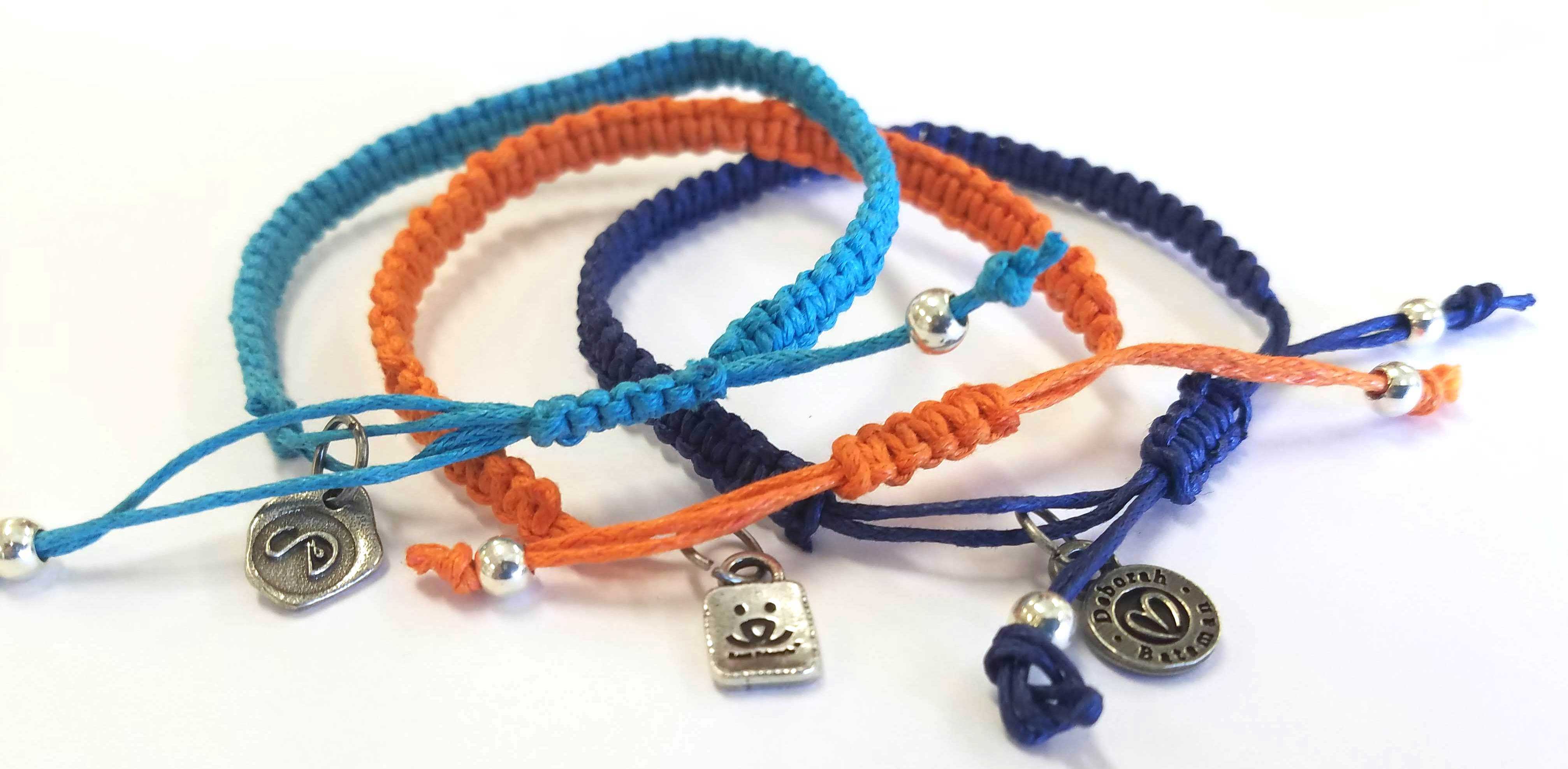 embrace the power of charms
Use Caring Cords To:
Engage your community
Thank your supporters, members, and volunteers
Commemorate good work and achievement
Support your mission
Honor the gift of time and support
Spread awareness for your cause
Recognize important contributions
Send a message to find a cure, stop abuse, save an animal
"We were excited to create a custom Caring Cord that featured our new Valleywise Health logo and ALL IN campaign. Our team used them to introduce a new concept and re-brand to our employees, and raise engagement and support for Valleywise Health Foundation. They were a real hit!" 
"We love the custom Caring Cords, they are a real hit! The vibrant color and our logo stands out which makes it easy to identify SPCAI. We use them as gifts or fundraising at events to engage donors and is our way of saying Thank You for their support."
"Our event last night was spectacular and the bracelets were a hit! Thank you for helping us create such a meaningful, unisex bracelet that our community truly appreciated. I am also using them as a thank you to new potential volunteers after we tour the Human Services Campus."

Copyright 2021 Charity Charms
info@charitycharms.com | 800-615-3120
1940 E. Camelback Rd, Phoenix, by appointment only.