February is American Heart Month
Are you one of the nearly 48 million women in the US living with or at risk for heart disease?
February has been designated American Heart Month. We want to highlight this serious cause and the organizations helping women who are at risk. WomenHeart is a nonprofit created specifically to address the heart problems of women. As a woman who has a personal connection to heart disease myself, I count on the many resources WomenHeart provides. Coincidentally, I found a woman cardiologist, Martha Gulati, who moved to Arizona last year. Not only is she my neighbor but she is also on the board of WomenHeart! Meeting Martha has really opened my eyes to the seriousness of heart disease for women. As a cardiologist, Martha lives and breathes hearts! As a result, I knew I had to share this video of her in her heart-decorated front yard. 
I knew that women's heart health was an important issue. In fact, Charity Charms has worked with WomenHeart for over 12 years. Despite this, I definitely never thought I would actually need the services they provide for my own use. Given Heart Disease is the #1 killer of women, it is important to take it seriously. In other words, please take a moment to learn about how it might affect you and the women you love. 
Heart Disease strikes more women than men although men are still afflicted with the disease. Heart disease does not discriminate by age either. It is beginning to affect younger women. The overall goal of American Heart Month is to help people make healthier choices. In addition to knowing the signs in order to reduce the likelihood of contracting this disease. 
About American Heart Month
American Heart Month began in February 1963. This is important because many people, particularly women, notice no symptoms of heart trouble until a significant heart-related event. Symptoms of heart disease can often be silent or go undiagnosed. This is why being aware of heart disease and heart-related issues such as heart attacks are so vital. Not only heart attacks but other ailments such as strokes and arrhythmias as well. 
For more information visit WomenHeart, CardioSmart, or purchase Dr. Gulati's book, Saving Women's Lives. 
Wherever you go, go with all your heart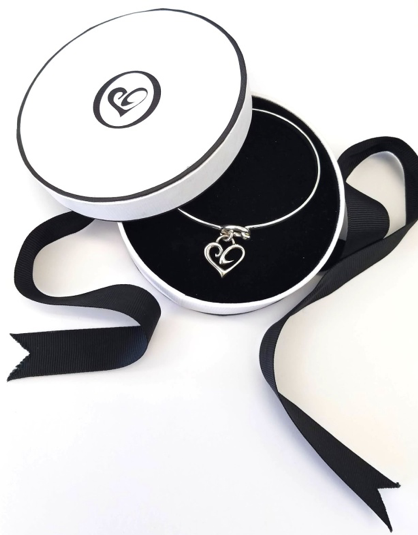 Show the women in your life how much you care with our Heart Centered Embracelet! 
Heart Centered Embracelets are a special Charity Charms offer for February to celebrate Heart Health Month. $10 of every bracelet sold benefits WomenHeart and their mission to aid women with heart disease.