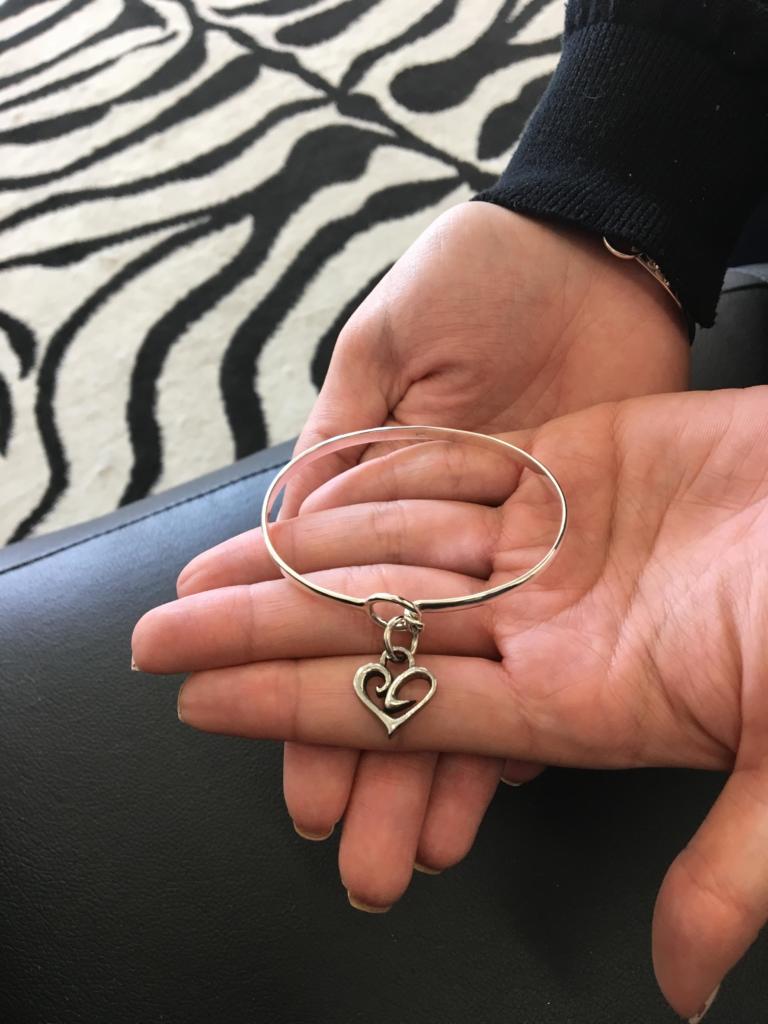 You care for your friends and family
You care for your employees
You care for your clients
As we begin a New Year and move into Heart Awareness month (February) do you have a way to show you care? Is it your goal to be heart centered in 2019?
To celebrate a Heart Centered 2019 we are launching Embracelets:
Sterling Silver Bangle Bracelets That Embrace the Power of Charms
Embracelets are a meaningful way for you to show you care about, love, and appreciate the special people in your life from family to employees to anyone that touches your organization or life.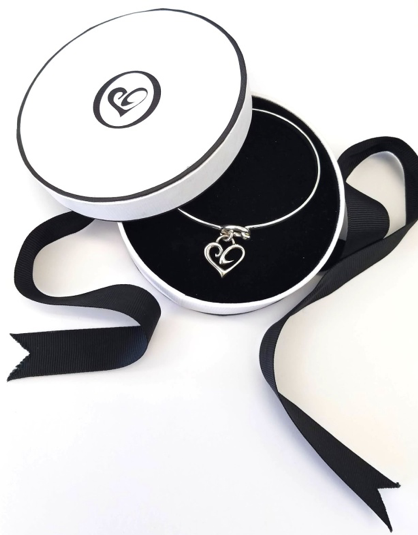 February is Heart Awareness month and the month of LOVE. Use this special Embracelet as a meaningful way to show you care. The sterling silver bangle has a hook closure, so it fits every wrist. The open heart charm symbolizes love, care, and appreciation. Packaged in a lovely hatbox, your Heart-Centered EMBRACELET is ready to GIVE.
$10 of every purchase benefits WomenHeart: National Coalition for Women with Heart Disease
GIVE the Heart Centered Embracelet to your:

Supplies limited for February delivery so please act quickly. Delivery is 10 days from date of order. Complimentary shipping is included.
At Charity Charms we care about you, and even our logo (a heart in a circle) signifies our commitment to being heart centered in all that we do throughout every process in our company and personal lives.

Copyright 2020 Charity Charms
info@charitycharms.com | 800-615-3120
1940 E. Camelback Rd, Phoenix, by appointment only.