The Timeless Charm of Animals at the Phoenix Zoo
As an organization, one of your objectives is to build a legacy of love with your supporters. You want them to stick around, continue support of your hard work, and share that passion with others. A legacy program is a way for your supporters to be reengaged year after year. See how the Phoenix Zoo Auxiliary utilizes a type of legacy program to build a lasting relationship with visitors.
Building a Timeless Tradition with the Phoenix Zoo Auxiliary
The Phoenix Zoo first came in contact with Charity Charms in 2007 while looking for an innovative fundraising vehicle. A beautiful sterling silver zebra charm was created for members of the Auxiliary to wear and sell to raise funds. Each year, the zoo introduced a new animal charm. To date, seven animal charms have been created including the zebra, an orangutan, giraffe, oryx, elephant, tiger, and rhino!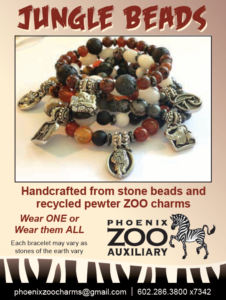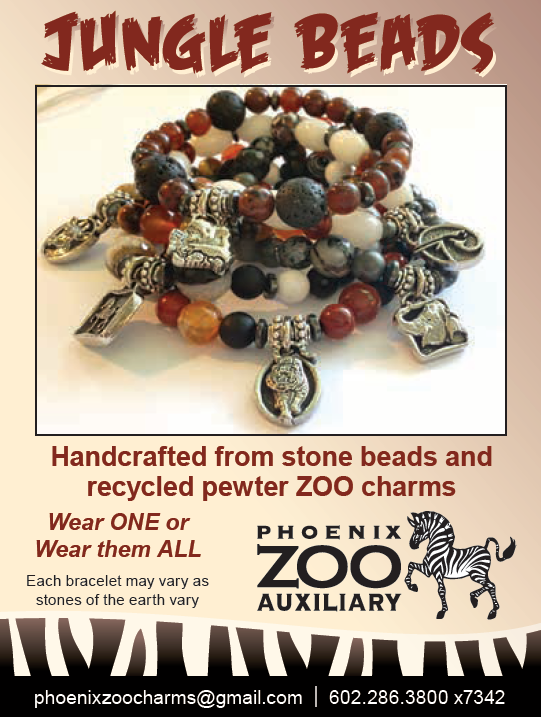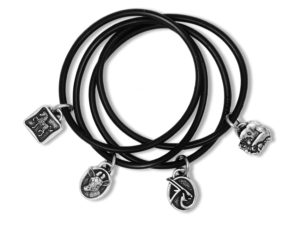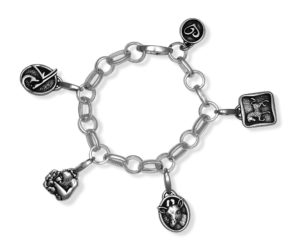 Each of these charms has been present on everything from GivingBands to Bangle Dangles and their signature Jungle Beads bracelets. Jungle Beads are their own creation of beaded bracelets in unique combinations reminiscent of the animals on the attached charm. Their assortment of styles keeps their offerings fresh and allows their supporters to purchase something new each time. Their loyal followers keep returning year after year to see what's new.
The Next Phase: Custom Animal Ornaments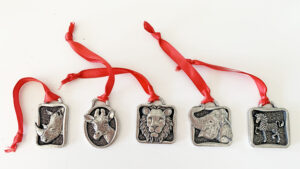 This upcoming holiday season, the Phoenix Zoo Auxiliary decided they wanted to add a new offering to their program: ornaments! With such beautiful charms, we knew this would be the perfect way to showcase the detail of the charm and the passion for the animals they symbolize. We enlarged the charms, added a festive red ribbon, and the Phoenix Zoo Auxiliary animal ornaments were born. Now lovers of the Phoenix Zoo can adorn their holiday trees with something they are passionate about.
These custom holiday ornaments will be sold individually or as a set, to raise money for the zoo. The Phoenix Zoo runs primarily on the donations of supporters, and this range of products serves multiple purposes. It raises money to conserve animals in their natural habitats meanwhile allowing visitors to show their support and love for the Phoenix Zoo at the same time.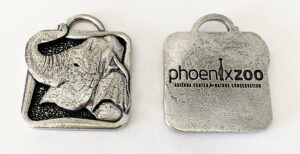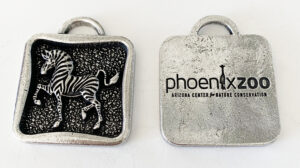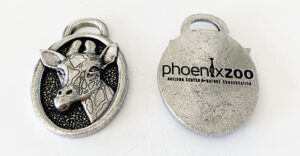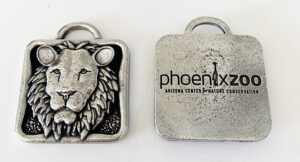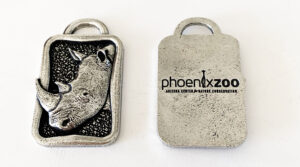 See these brand new custom holiday ornaments and other Phoenix Zoo Auxiliary Charity Charms this Thursday at Roars & Pours! Get more information about Roars & Pours here.
Create a lasting impression with your supporters old and new with a custom holiday ornament. Use your special ornament to adorn gifts, a festive tree, wine bottles, hostess gifts, bags, and more.