A Guide to Peer-to-Peer Fundraising
With the future of events up in the air, these days organizations are looking to new ways to raise the valuable funds they need to continue bringing their services to the community. People have been spending more time online and as a result, it's easier to reach a wider variety of people. Online fundraising isn't a new idea and it takes many forms. You've likely heard of crowdfunding, but peer-to-peer fundraising has become more prevalent. While many may use these terms interchangeably, they are actually two different approaches to raising funds. 
What is Peer-to-Peer Fundraising?
At its very base level, peer-to-peer fundraising is a type of crowdfunding, but with a multi-level approach. What this means, is supporters of a cause create personal fundraising pages for your organization. These pages serve as a way to collect money for your cause or a specific campaign your cause may have running. For example, a participant in a walk or run for your cause will raise money in support of their participation in your event. The supporter raising the money will share their fundraising page with friends, family, and their social network in order to get donations. This is where the term peer-to-peer comes into play. 
See the top Peer-to-Peer Fundraising platforms
Types of Peer-to-Peer Fundraising Campaigns
When it comes to fundraising campaigns, there are two types of peer-to-peer: rolling and time-based. Rolling campaigns are based around life events such as birthdays, anniversaries, or any occasion a supporter sees the potential to raise money in honor of. You may have seen this type of fundraising done through your Facebook feed. This gives you the opportunity to have funds raised on your behalf throughout the year or on a yearly basis. Time-Based campaigns, on the other hand, have a set time and are fixed around a certain activity. For example, a holiday fundraising drive or a specific program. With a time frame, you have a set goal in mind that needs to be reached within the time available. This means you will have to be strategic with marketing your campaign in order to reach the goal. 
How to Be Successful with Peer-to-Peer Fundraising
The appeal of Peer-to-Peer fundraising relies on engaging fundraisers. People who can reach others and gain momentum with their network. Peer-to-peer fundraising gives you the opportunity to individualize the fundraiser based on the person raising the funds on your behalf. Each of your supporters has their own beliefs, values, and connection to your cause. Their fundraising pages are a vehicle to share their passion in their own words and get support behind them. Utilizing supporters in this way is beneficial because the donors feel secure with their involvement with your cause. We are more likely to support the causes our friends and family support and this is a way to increase your supporter ranks. You're building trust with new potential supporters because their family member or friend feels so strongly about you they are more likely to donate. 
Learn more about Peer-to-Peer Fundraising in this guide from Donorbox
Don't Forget Donation Incentives! 
There is something to be said for donation incentives. Similar to Levels of Giving, offering a gift for a specific donation amount is likely to increase the donation. Nonprofits utilize these gifts as a way to thank donors for their contributions. With millions of charities in the world, thanking someone for giving to yours and helping your important work, is the key to getting them as recurring donors. Additionally, a donation incentive gift will keep your cause at the forefront of a supporter's mind. Especially if it's a gift they will use daily. This means something above and beyond your typical t-shirt or coffee mug. It should be something unique, thoughtful, and brings your hard work to life.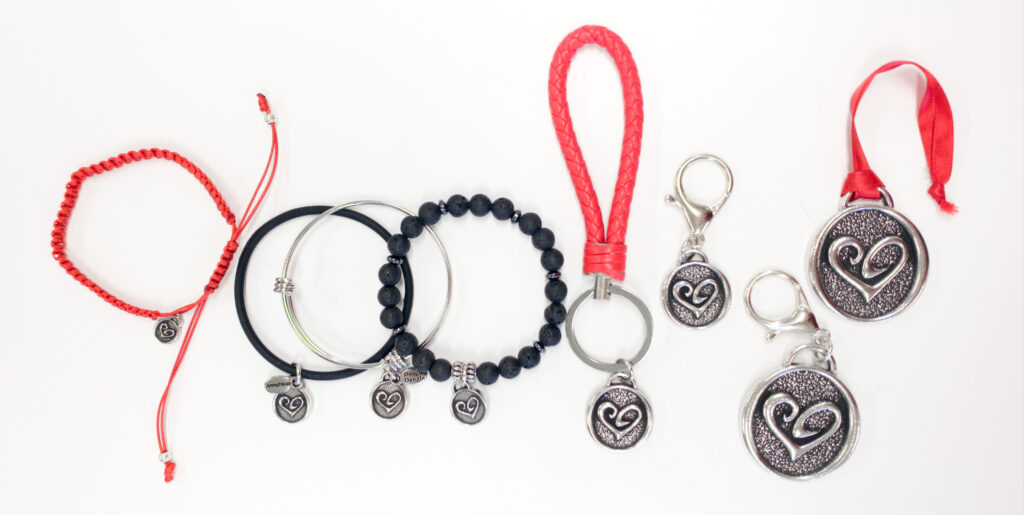 Charity Charms specializes in private label jewelry and accessories featuring your logo turned into a beautiful 3D charm. Use them as custom donation incentives that live on long after your Peer-to-Peer fundraising campaign is over. You've worked hard to establish your organization's brand and earn valuable trust with supporters, elevate your cause with an item that sets you apart from the rest.