Charity Charms are custom charm programs created to empower causes and organizations worldwide.
Increase Donations. Thank Supporters. Raise Awareness and Funds.
FEATURED PRODUCT:
GivingBands for GivingDays

Giving Tuesday MATCHING GIFT Package
Order 500, We GIVE you 500
The 5 SYMBOLS of GIVING Package

Featuring our TOP 5 Symbols of Giving made into our best selling charm bracelets (GivingBands)
Customized for YOU with a LOGO Branding Bead, and custom message card option
You receive 100 of each 5 styles (500), and we double your order with another 500
$2750 Package Cost /Giving Value $10,000 (1000 bracelets)



GIVE THANKS to your supporters with a GIFT of a GIVINGBAND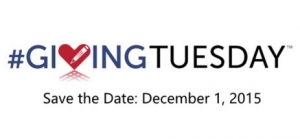 Giving Days (like Giving Tuesday) present a unique way to present a concentrated giving campaign to engage new and old supporters for your cause. But what will make YOUR Giving Day stand out from the rest?
Custom GivingBands, created for your organization, by Charity Charms provide a memorable way to brand and define your special day by gifting and thanking the people that GAVE to you, (whether through, time, effort or money). The gift of a GivingBand encourages greater participation in all aspects of your campaign.
Once the day is gone, your message lives on…when they wear your GivingBand
Charity Charms provides your organization an impactful, wearable vehicle to support your initiatives. Since 2004 we have created custom charm bracelets for fundraising and awareness for over 500 organizations worldwide. Our goal is to use the POWER of CHARMS to share stories and spread awareness for a better world.
The charity bracelets we create are used for donor gifts, volunteer recognition gifts, cause marketing, swag bags, gala gifts, small donation campaigns, capital campaigns, fundraising, global initiatives, branding, school fundraising, charity events, walkathons and runs, levels of giving, mailing inserts, and much more. Whether your 'WORLD' is a charity, school, business, or foundation we have a program for you.

There are 1,000,000
non-profits in the USA.
How will YOUR CAUSE
stand out?

Define Your Brand

Engage Your Community

BUILD IMPACT with GIVINGBANDS! Click the button below that best represents who you are…..

Custom Charms Gallery
VIEW OUR GALLERY FULL of EXAMPLES of CUSTOM CHARM PROGRAMS
We work with each client to choose the best shape and design to bring their logo or design to life. Our gallery shows examples of a few of our projects and will help guide you as we create your own custom charm.