#Hashtag Bracelets: Elevate Your Hashtag & Make a Big Impact
Hashtags can turn causes into movements. The hashtag was once just a humble pound sign on the telephone, but now is the most popular way to spread content. Everything from causes to brands and even weddings are utilizing hashtags. Hashtags spread the word to your network but also help people find the content they care about. Social networks like Twitter, Instagram, and Facebook most frequently use these tags. But slowly they have made their way into emails and text messages! Hashtag jewelry has become a trendy way of showing your support for causes, events, and brands.
#Hashtag Bracelets Elevate Your Impact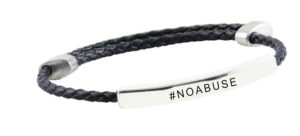 Charity Charms recently launched a new product allowing your hashtag to come alive. Introducing #hashtagbracelets! Hashtag jewelry is a fun, new way to show your support. The Charity Charms #hashtagbracelets are unisex and adjustable. The braided vinyl bracelet is animal-friendly and comes in a variety of colors. The hashtag tube is earth-friendly recycled pewter and features your unique, hashtag imprinted on it. Hashtag Bracelets increase donations or grow the visibility of your cause, event, or brand!
The History of Hashtags
Back in 2007, Twitter introduced the concept of hashtags in order to help users locate the content important to them. In addition to finding content users become connected with one another building relationships. There is an ease when it comes to using hashtags. Simply click and see news and other important information. As a result, you can contribute to the conversation. For example, in 2014 the #icebucketchallenge took over the world. Use of the hashtag raised over $115 million dollars in about 6 weeks. Consequently, the funds raised help the ALS Association discover an unknown ALS gene.
Hashtags can turn your idea into a movement. They establish the rapid connections necessary to launch your supporters into action. Most recently hashtags have launched important social causes. Notably causes of gun violence and sexual harassment. #MeToo has been tweeted millions of times in 85 countries to tell stories of sexual harassment since October. Another example, #NeverAgain, initiated the March for Our Lives. It has been used on Twitter and Facebook thousands and thousands of times to unite people and spread information. Both have launched important discussions between activists, celebrities, and social media users.
Help Your Hashtag Have a Bigger Impact
Hashtags serve a few purposes. First, they can help build your brand. Spread the word about your brand when it comes to product launches or giveaways. Second, they can help run a campaign. Whether you're launching a brand new initiative or increase visibility, they get your message to the right place. When used with popular hashtags, they can increase visibility and donations. After all, 55% of tweets featuring a hashtag are more likely to be retweeted than those who don't. The tags promote causes on various platforms. They engage supporters, initiate important conversations, and create buzz surrounding events. Above all, they have the power to create change. The possibilities are endless, so get creative!
Contact Charity Charms and turn YOUR hashtag into a bracelet!