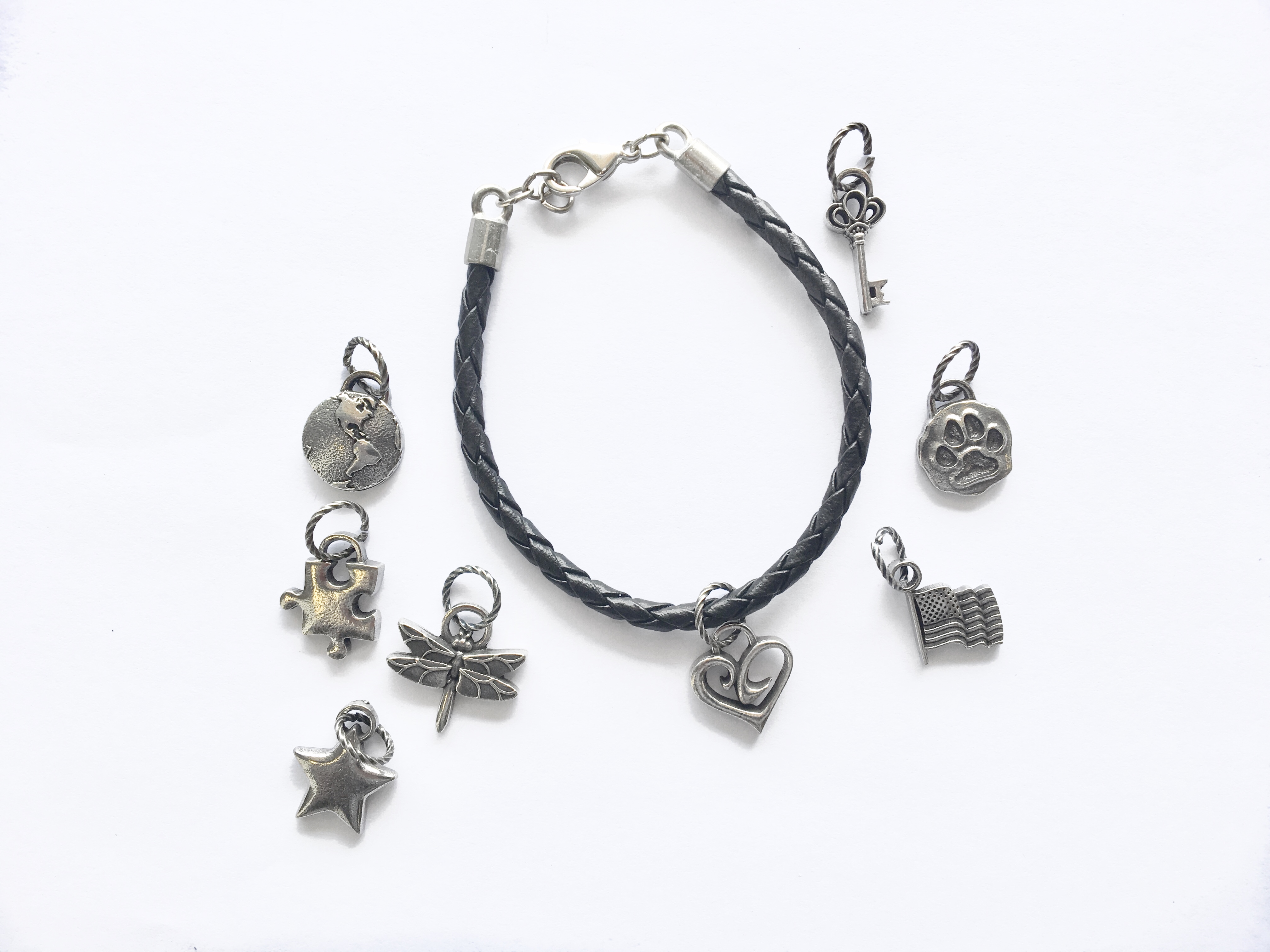 Personalized & Adaptable
Add a charm lets you create a fully custom charm bracelet. You specialize your look beginning with the bracelet choice, adding your custom logo charm and related symbol charms.
Each Add a Charm bracelet can feature as many charms as you want. They are the perfect add on unisex accessory. Use this program to commemorate and celebrate achievements, fundraisers, or annual events. Add a charm is a fun way for your supporters to collect symbols that have a meaning to your community!  
Only the Best
Your supporters LOVE to spread the word about your cause by wearing YOUR charms and telling YOUR story. Add a Charm makes them feel like a recognized and special member of your community.
ADD A CHARM
Add A Charm bracelets help your supporters stand out from the crowd. They are unisex and functional. Available in two styles these adaptable items allow you to tell your story a few charms at a time. A item your supporters will treasure forever. There are limitless options when it comes to your custom add on-charms. Start with your custom logo charm and add related symbols that provide extra meaning to your organization.
Charms made from eco-friendly recycled pewter or sterling silver
Available in leather-like braided bracelets, stainless steel or sterling bangles
15mm charms attached to decorative rings
Easily slipped on or removed from bracelets
CHARMS created from your logo or choose popular symbols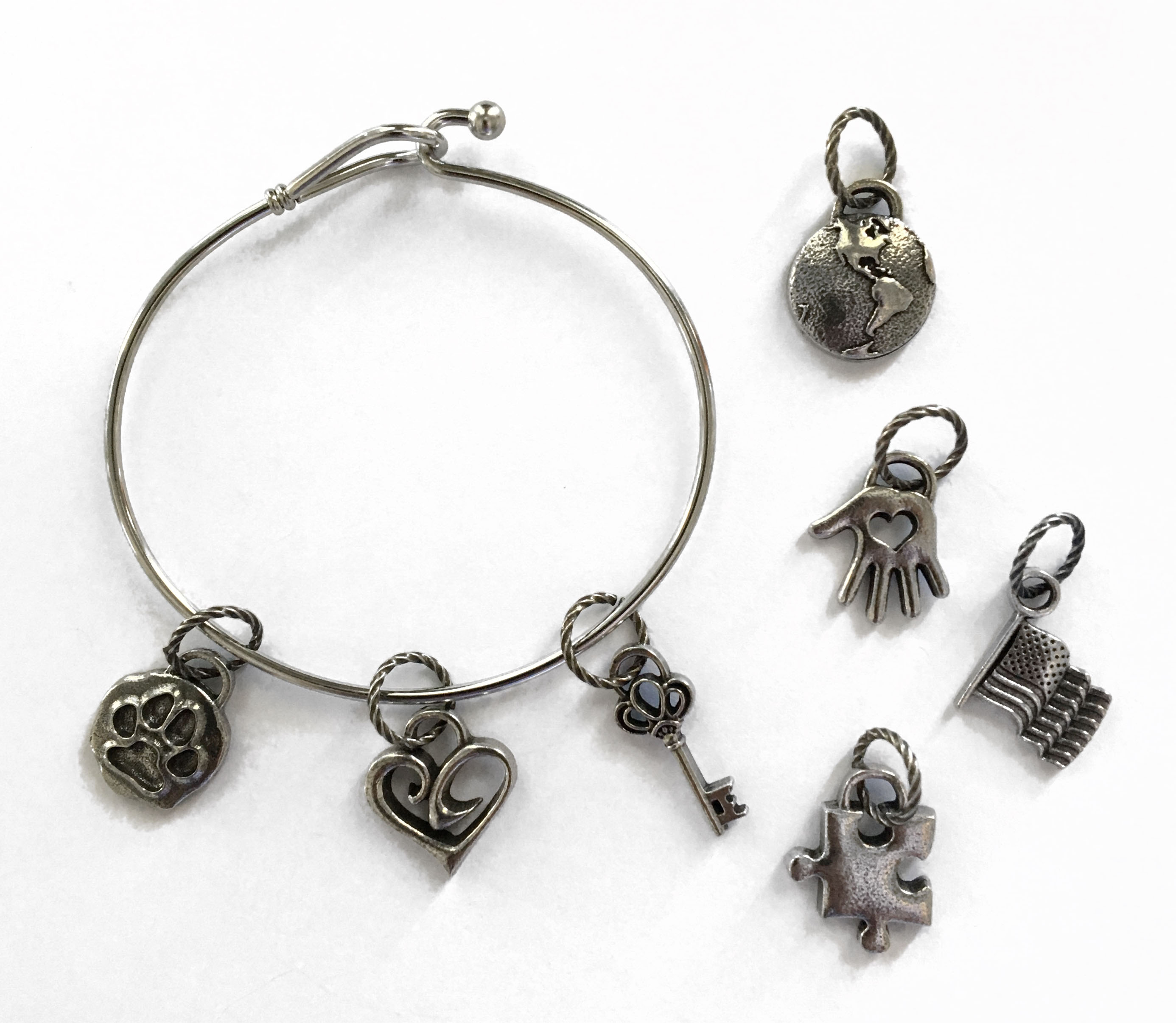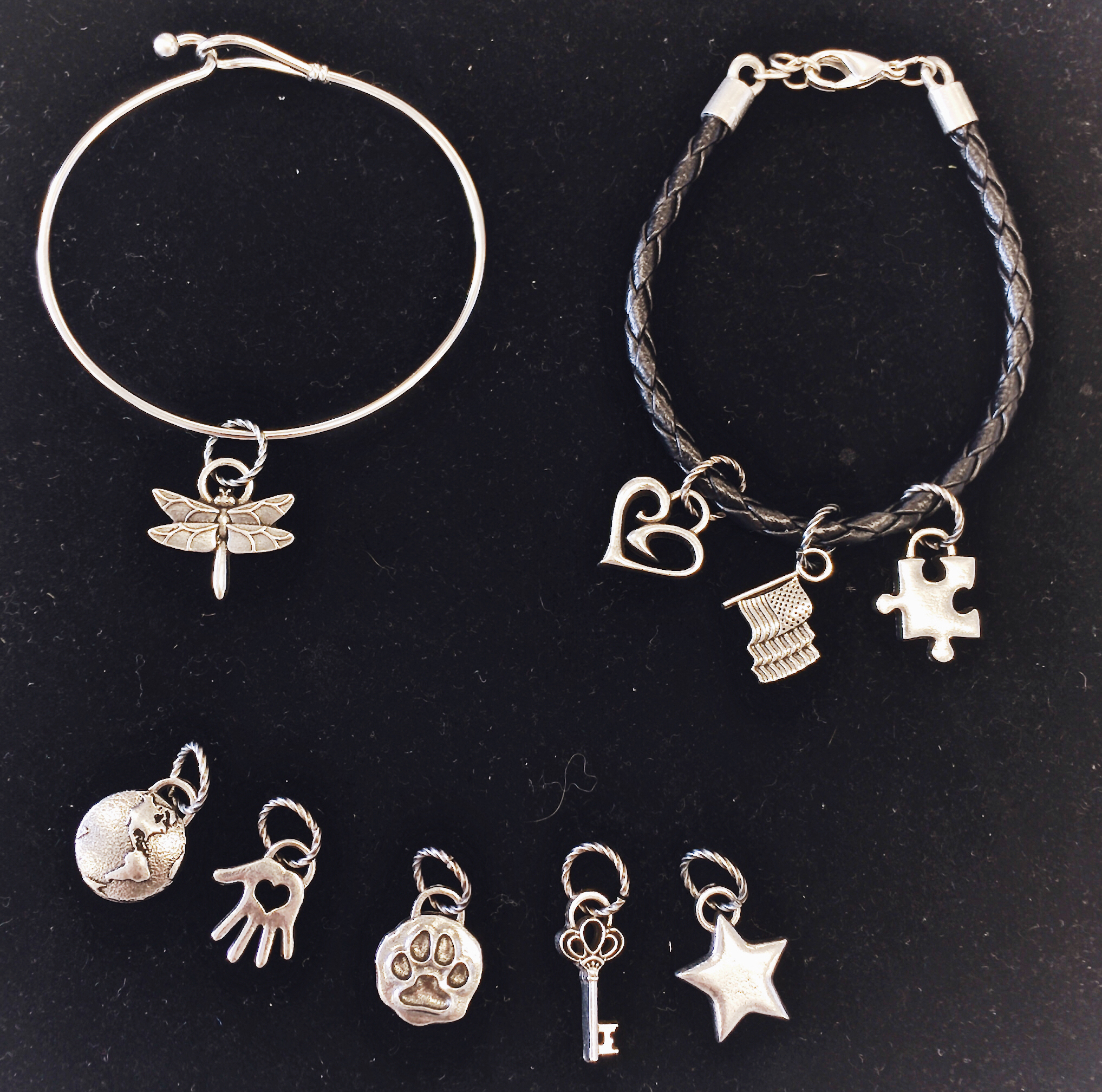 embrace the power of charms
Add A Charm Can Be Used To: 
Engage your community
Thank your supporters, members, and volunteers
Commemorate good work and achievement
Support your mission
Honor the gift of time and support
Spread awareness for your cause
Recognize important contributions
Send a message to find a cure, stop abuse, save an animal
Tell Your Story One Charm At A Time
| | |
| --- | --- |
| | EMPLOYEE ENGAGEMENT |
| | LEVELS OF GIVING INCENTIVES |
| | BEHAVIOR REINFORCEMENT |
| | BRANDED LINE FOR SALES |
| | GIVINGTUESDAY |
| | FUNDRAISING |
| | |
| --- | --- |
| | GALA GIFTS |
| | DONOR AND VOLUNTEER GIFTS |
| | CROWDFUNDING REWARDS |
| | WALKS & RUNS (A-thons) |
| | LEGACY PROGRAMS |
| | CAUSE MARKETING |

Copyright 2021 Charity Charms
info@charitycharms.com | 800-615-3120
1940 E. Camelback Rd, Phoenix, by appointment only.