This is not a retail site. Please contact your charity directly for more information.
GivingBands are a wearable way to help you spread awareness, raise funds, and thank supporters.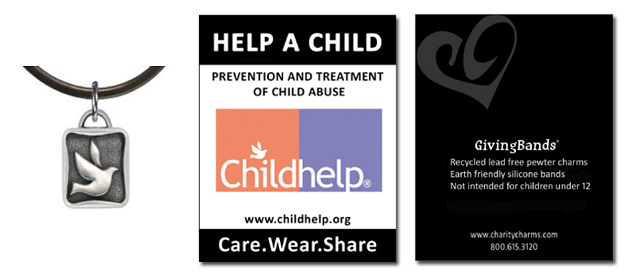 Each bracelet features the Childhelp logo charm on red or purple silicone band, a small GivingBands bead, and a 3x4 message card, as pictured above.
I have a username and password.
Login below.
I do NOT have a username and password.
Please click below to register for secure access to your portal.

Copyright 2019 Charity Charms
info@charitycharms.com | 800-615-3120
1940 E. Camelback Rd, Phoenix, by appointment only.