Save the Date & Participate: Giving Tuesday Is November 29, 2016

Charity Charms is preparing for Giving Tuesday 2016! This year Giving Tuesday is set for November 29, 2016. We encourage you to learn more about the movement and make choices that make a real difference! New York's 92nd Street Y, in partnership with the United Nations Foundation, first organized Giving Tuesday. It is now celebrating the fifth year. It is a "Global Day of Giving participated in by more than 40,000 organizations. These range from small businesses to nonprofits and foundations. Not only schools and religious organizations but also government agencies. Not to mention major corporations from over 71 countries." Since its founding in 2012, Giving Tuesday has inspired giving around the world resulting in greater donations. Not to mention volunteer hours and activities that bring about real change in communities!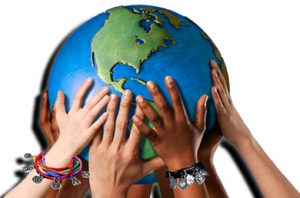 Social media is the driving force behind this movement and has contributed to its success. By using the hashtag #GivingTuesday on social media channels you can join the movement. Moreover, you can use your voice for the causes that you are passionate about. Not to mention encourage others to give their time, talent, and make donations. #GivingTuesday 2015 generated 1.3 million social media mentions and 114 billion Twitter impressions. Similarly, it has reached almost one million Facebook users, and raised 116.7 million dollars for participating organizations and engaged 700,000 online donors."¹
Spread Your Message With the Power of Charms
At Charity Charms we support an array of organizations, businesses, and charitable causes. Our mission is to empower organizations to tell their story through the power of charms. As well as raise funds that support their good work. That's why we recently launched three new packages to meet the needs of the organizations we serve.  The packages offer a choice of three core Charity Charms products. In particular, the packages include GivingBands, Bangle Dangles, and Charma Power Bracelets.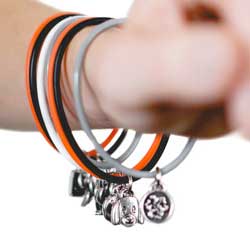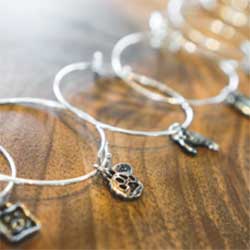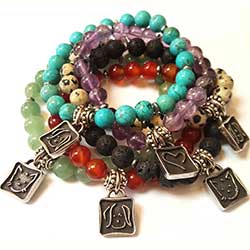 Launch

Your

Giving Tuesday 2016 Campaign Using Our New Charm Program

The product quantities in each package vary by the style and budget you choose. Most organizations choose GIvingBands for Giving Tuesday because of their universal appeal and low price point. Visit our product page to learn more about the packages and decide which is the best fit for your organization. 

There is still time to create and launch a charm program in tandem with Giving Tuesday 2016.  What better way to encourage giving than with a GivingBands program!  GivingBands are our most popular Charity Charms bracelet. They make a wonderful gift for donors and volunteers, swag bags, and galas. They enhance your cause marketing, fundraising, and global initiatives. Besides helping brand your charity event, walk-a-thon or run.

Promoting social good and conscious living is at the forefront for today's consumers and donors. Charity Charms was born in 2004 out of this shared vision for a better world. Our mission is to empower charities and their supporters. Notably by wearing beautiful and symbolic pieces that bring their important work to life.  Since 2004, Charity Charms has created over 500 custom charm programs for charities, schools, businesses, teams, and foundations. Charity Charms is helping these organizations tell their story and connect people through the power of charms. 

As we count down to Giving Tuesday 2016, Charity Charms will share special announcements and promotions. Plus tips and best practices for preparing for this Global Day of Giving! Sign-up for Charity Charms updates via our blog!
Bring awareness to your organization, business, or school with the Power of Charity Charms!