Charms As a Force For Good
The Charity Charms Blog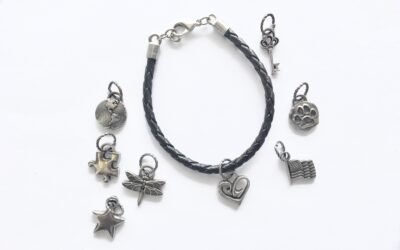 Charms tell a story. Charm bracelets are a timeless way to tell your story. Surely, you've seen someone with a charm bracelet filled with charms signifying important times in their life. Whether they went to France, had a baby, graduated college, or got married there...

Copyright 2019 Charity Charms
info@charitycharms.com | 800-615-3120
1940 E. Camelback Rd, Phoenix, by appointment only.