Lesson 5: Maximize One Great Idea

It's been a labor of love creating the perfect charm program…now don't let it be a one-hit-wonder. Charm programs can be multi-faceted. There are many ways to take that charm and use it throughout your organization.
Involve all of your departments to craft a strategy.
Involve all of your departments to craft a strategy. Using a custom bracelet as an example, here are 5 ways one bracelet can be used: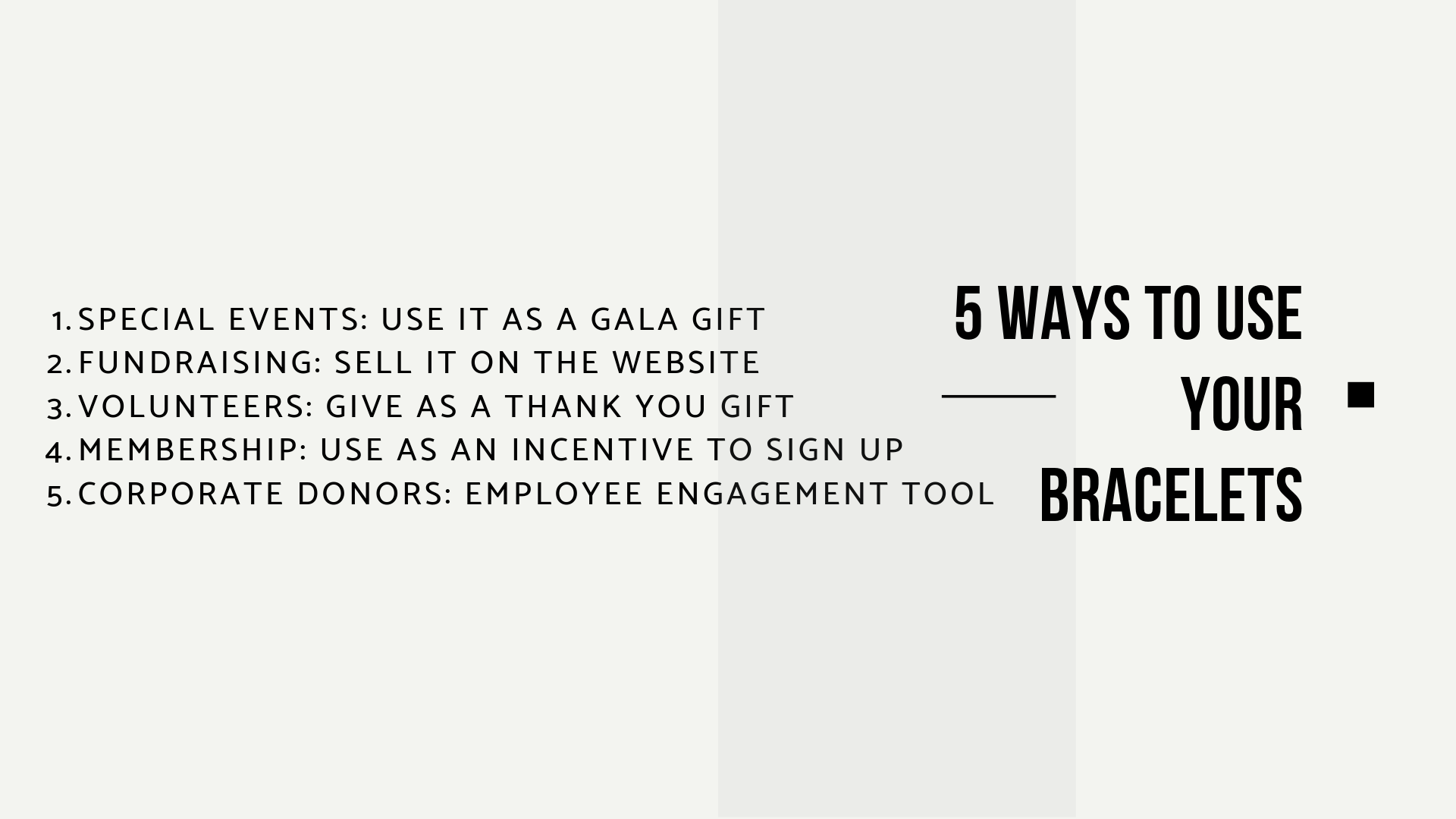 Turn one charm design into multiple items. You have your design, repurpose it into new items for every campaign. Many organizations utilize branded products in some way, shape, or form. They are an important component in branding and marketing strategies but should be thoughtfully implemented to get the best value for your investment.
When you have a product you love that goes beyond your typical branded product, you will find tons of ways to use it. You'll want to use it for everything and give it to everyone. It can help you raise funds, increase your overall awareness, and grow your base of loyal supporters. A well-designed product is a way to target your advertising. Since you handle the distribution of your branded merchandise, you can specifically target groups.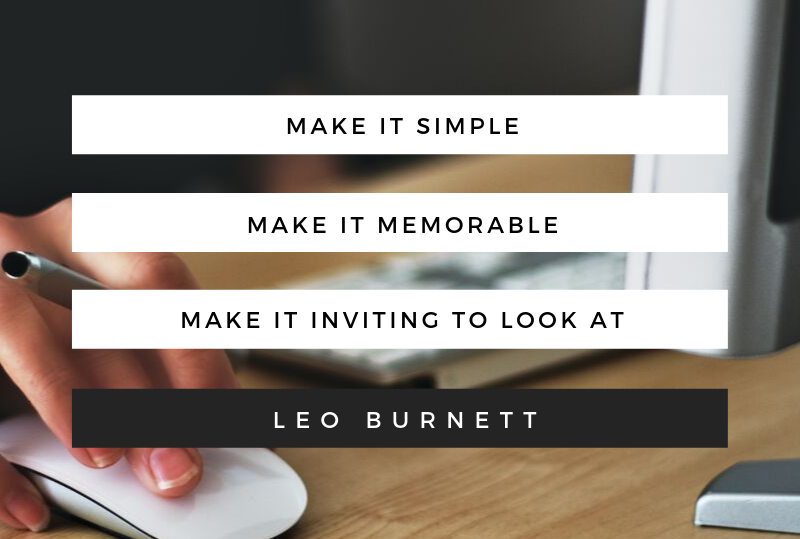 Charity Charms programs are a cut above traditional branded products. We bring your logo to life in an engaging and meaningful way. Our products are offered at scale to maximize your investment now see how your investment can go the extra mile for you.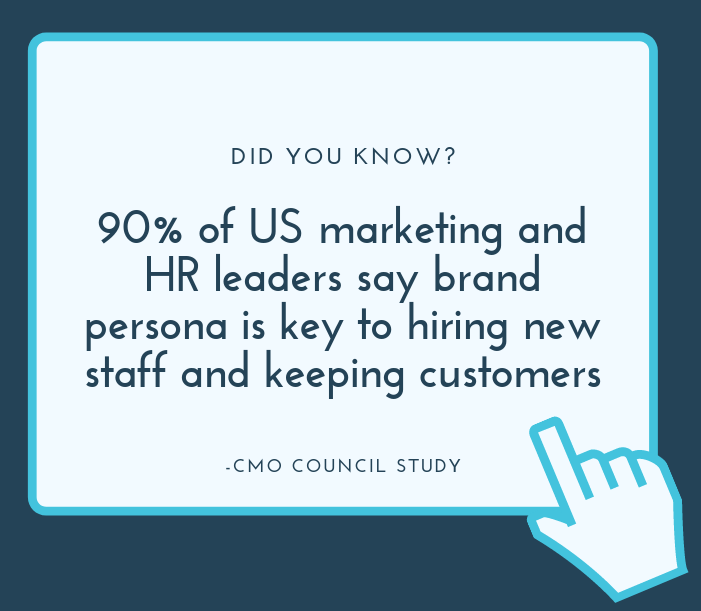 Multiple Use Plan Case Study:
Icing Smiles is Baking a Difference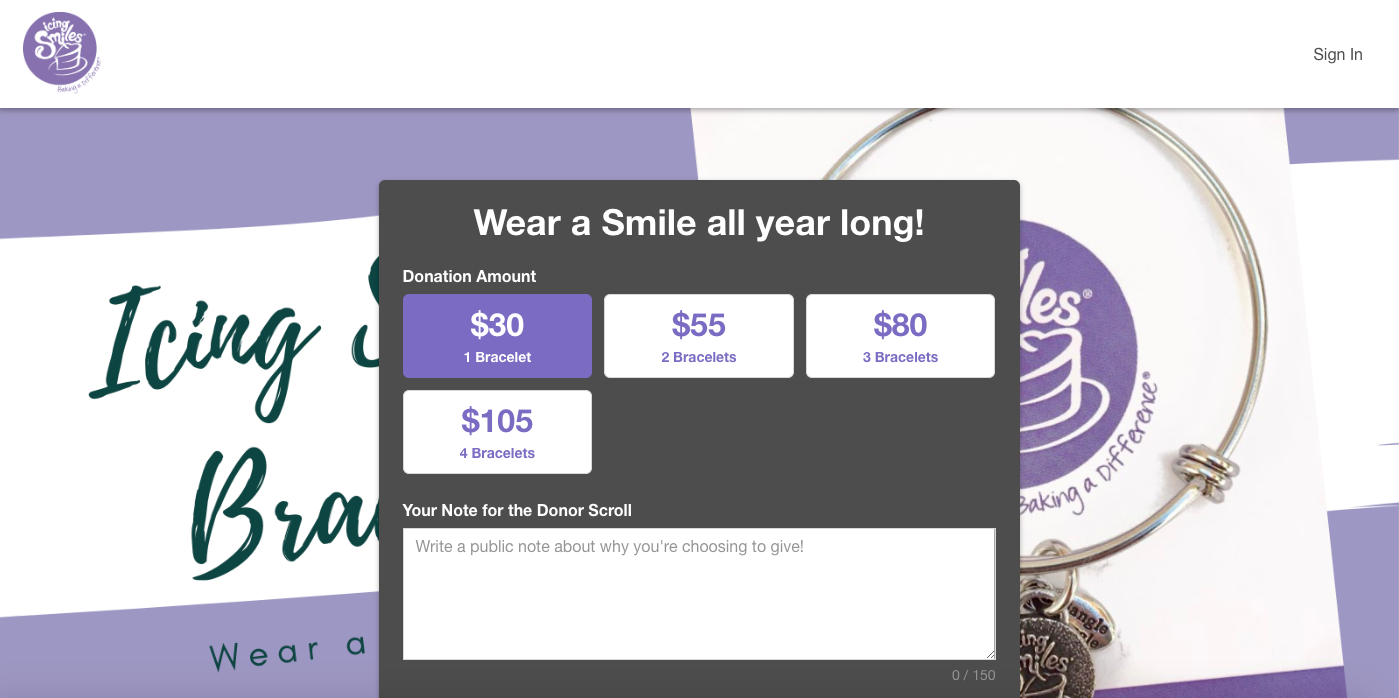 We have received great reviews about our bangle bracelets! We have sold them as a fundraiser and also plan to use them as sponsor gifts, anniversary gifts for our administrative team, and continue to sell them at trade shows, a very versatile product!
What was their need?
Icing Smiles wanted a fun way to raise funds for their artful cakes and a special way to bond their community of volunteer bakers.
How We Solved This Need
We turned Icing Smiles logo into an adorable charm which was affixed to our stainless steel bangles. They then implemented a unique donation program and thanked their special community of Sugar Angels. A special way of helping others smile all year long.
Utilizing Charm Products in Multiple Ways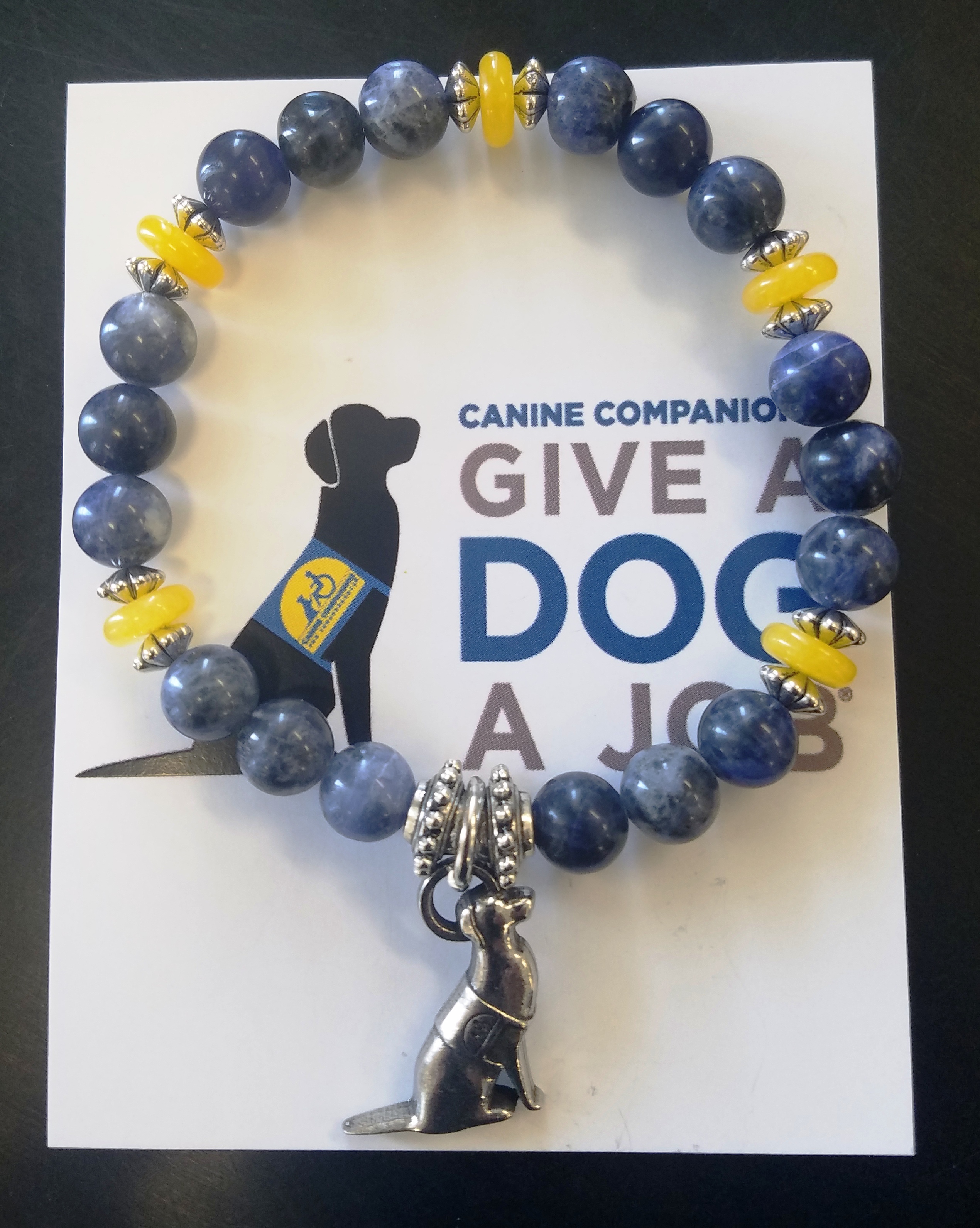 A basic rule of thumb when it comes to embracing products as part of your multiple venue plan, is ensuring the products you choose are actually something your recipient wants to use. Whether it's a new client, employee, or supporter, a product should be innovative, fun, creative, and set you apart from the rest. Now that you have chosen a quality custom item like Charity Charms, how can you strategically leverage it throughout your entire organization?
Products Perfect for Multiple Uses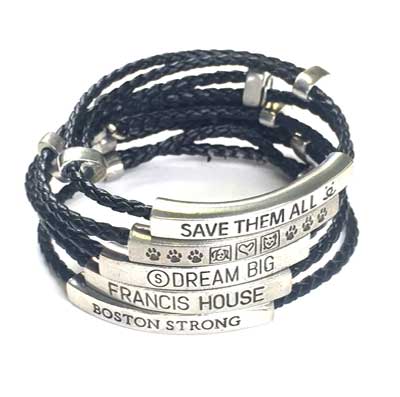 B'Strong Bracelets
B'Strong bracelets are message bracelets that can launch a campaign, brand an event, or simply relay the purpose of your brand. They tell your story which is a tool you should be utilizing to engage your audience.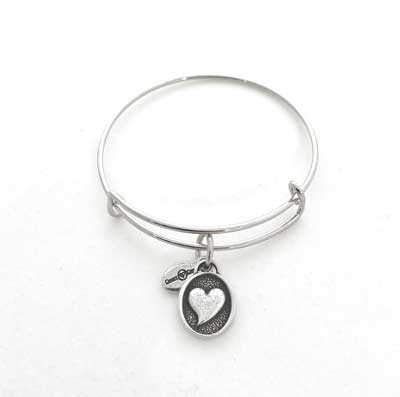 Bangle Dangles
Bangles Dangles are a chic, timeless option that showcase your logo turned into a wearable work of art. They elevate your branding overall and can be worn every day with other pieces of jewelry.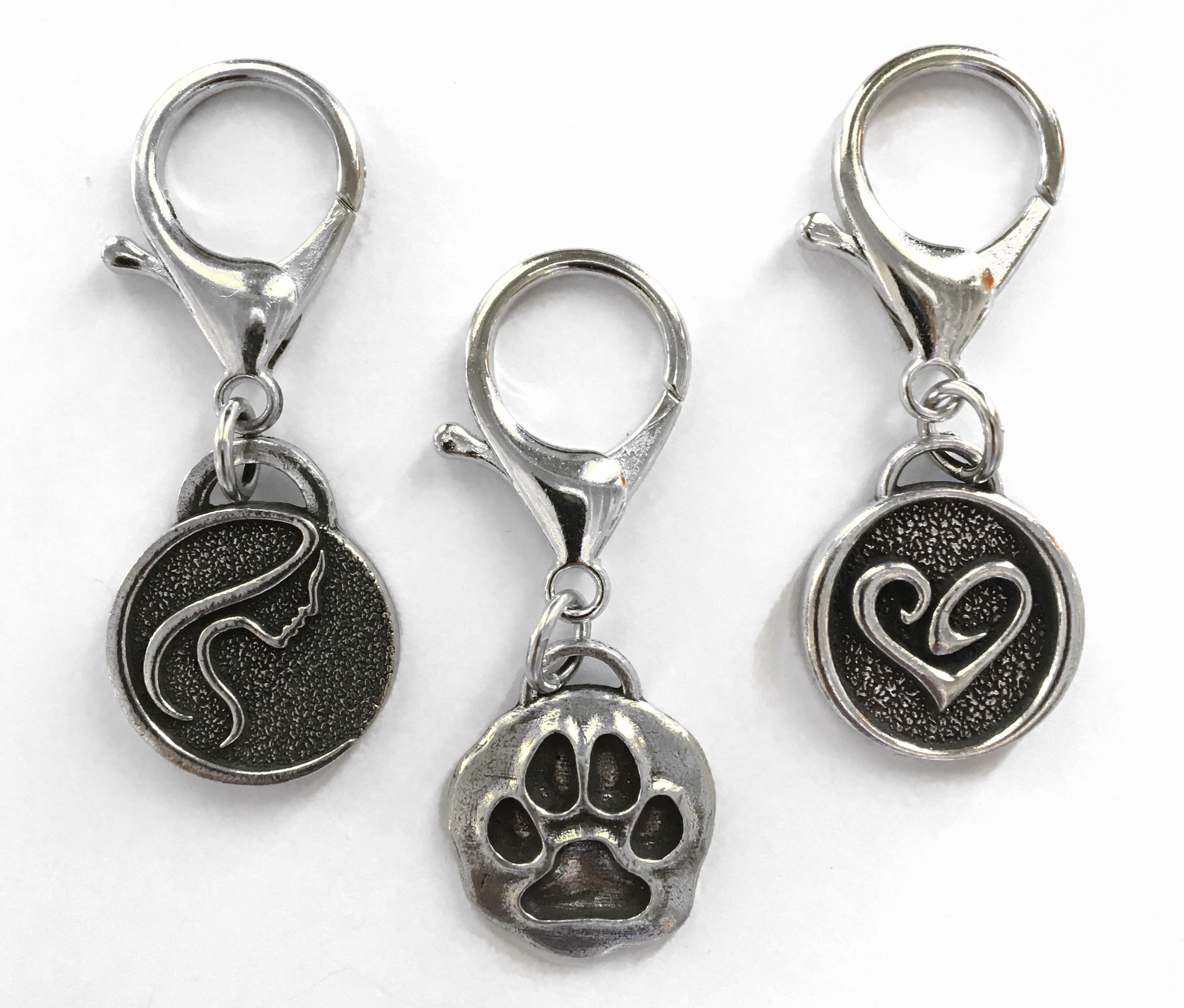 Bag Charms
Bag Charms turn your logo into a clip-on charm that can be attached to nearly everything from backpacks to dog collars. No matter who recieves it, they will find a use for this fun item
Use it, embrace it, and maximize your charm program to CHARM your community