Charms As a Force For Good
The Charity Charms Blog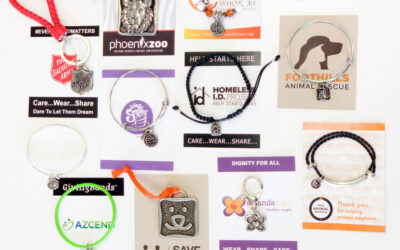 Many organizations across a variety of industries use some type of branded product for awareness. In fact, they've been a cost-effective marketing tool for years, and they have real-world tangible results. This is because it reduces the amount needed to spend on...

Copyright 2020 Charity Charms
info@charitycharms.com | 800-615-3120
1940 E. Camelback Rd, Phoenix, by appointment only.